Just because we're stuck in the house dosen't mean we shouldn't invest in cosy outerwear this Autumn. Whether you prefer cardigans to coats I have two new items in my wardrobe I can't wait to share with you.
The first new piece I am loving is this chunky cardigan. When I say chunky, I mean chunky! I don't think I've ever owned anything so cosy.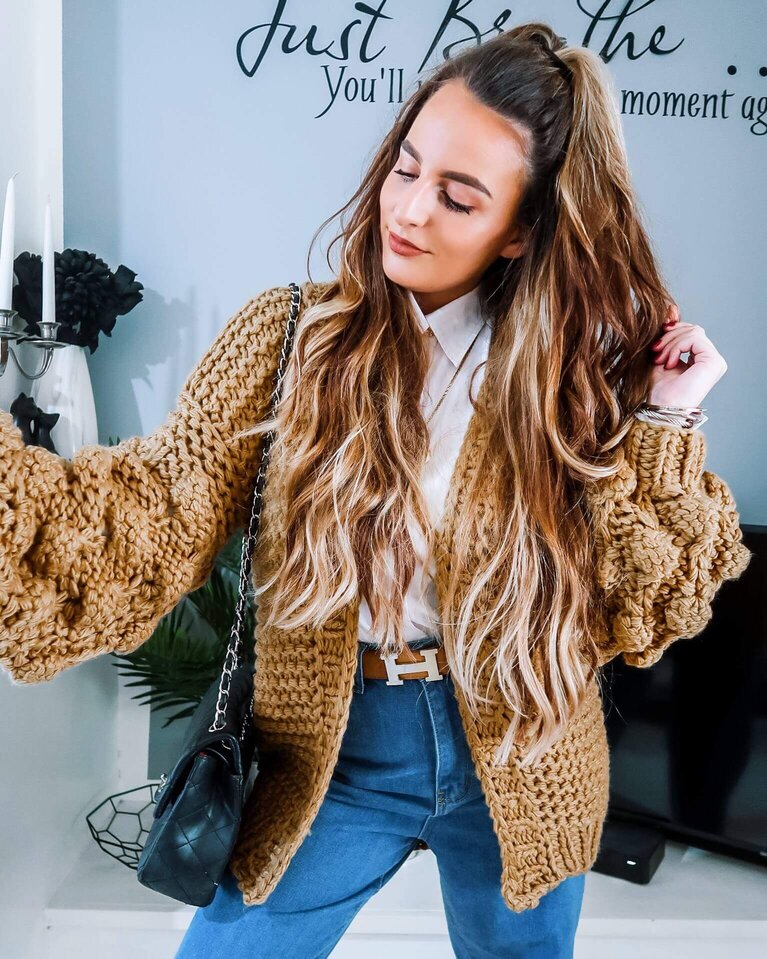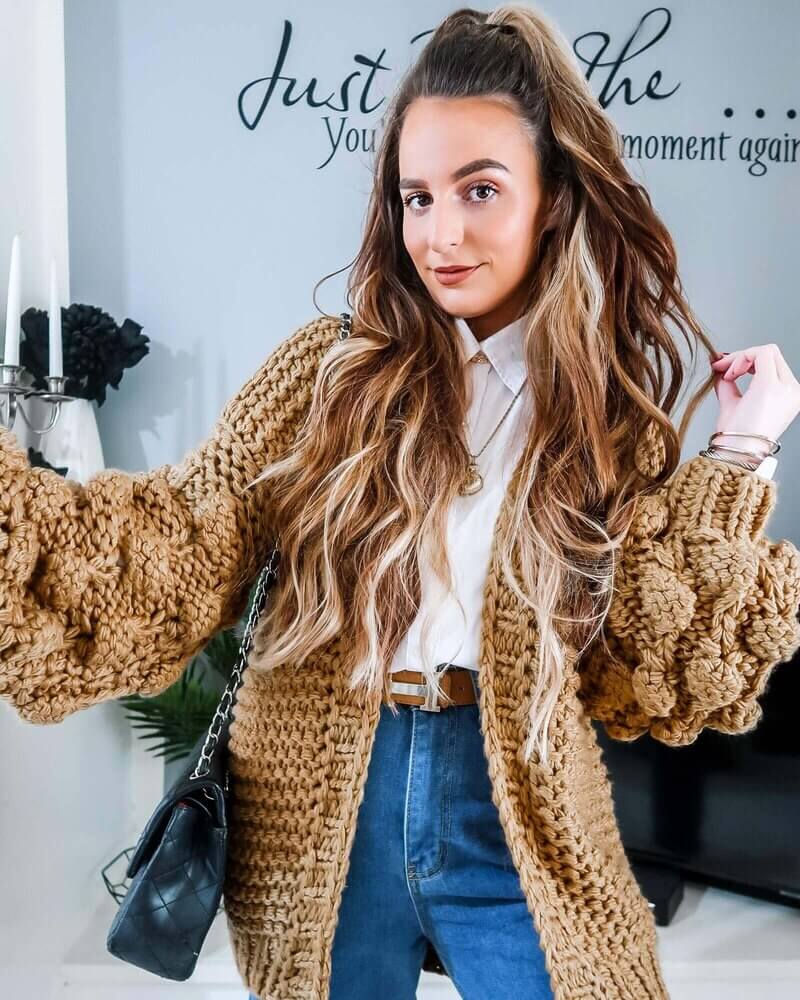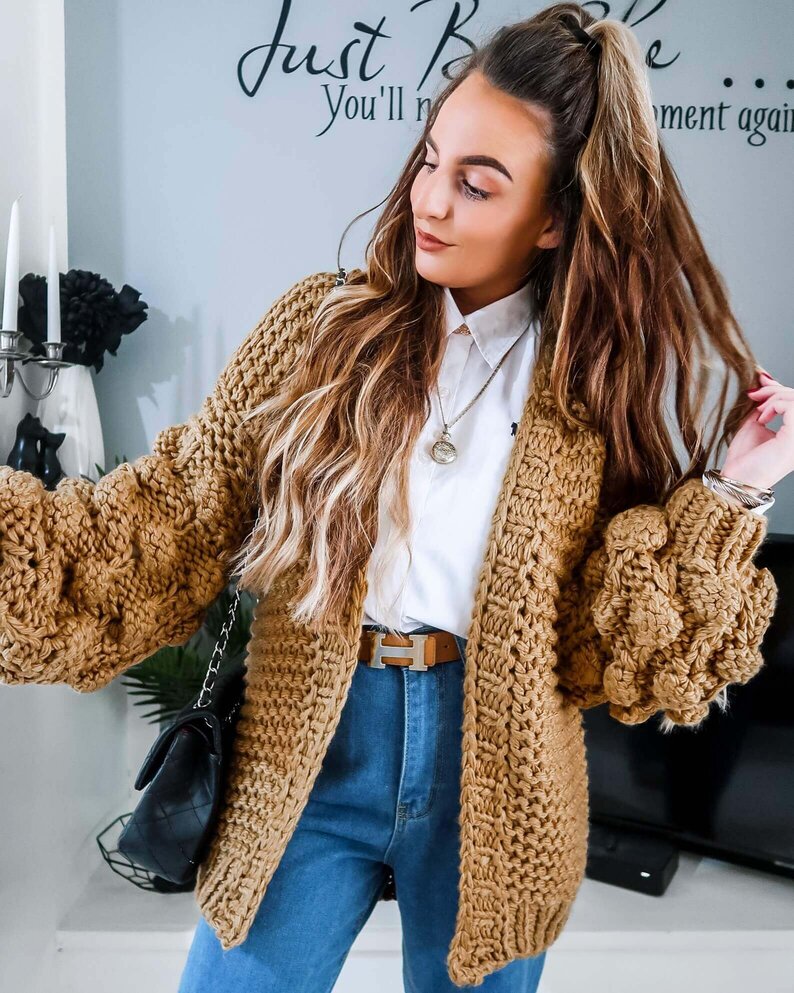 I remember when these handmade chunky knit cardigans made an appearance last year and I didn't manage to get my hands on one, but this year I had to have one; fashion has never been more about comfort than in 2020, and I think this is the perfect piece to style this fall.
I picked up this chunky knit from Chicwish in this gorgeous caramel colour which just screams fall, but they come in a range of colours, I'm tempted to pick up another one already.
They also go with just about everything in my wardrobe, I've styled it a few different ways so you can get some outfit inspo.
For sizing reference, I picked up this chunky cardigan in a size L-XL because I wanted a nice oversized feel and I couldn't be happier with it.
As someone who has never shopped at Chicwish before, I couldn't be more impressed with the quality of their clothing. Everything is made to the highest standard, the fabric is such high calibre and the prices are great.
Usually items of this quality are at a much higher price point, especially for wool outwear pieces. With this in mind, it's safe to say I will definitely be shopping at Chicwish more often, and if you havent checked them out, I would highly recommend you do, because they have a great sale on at the moment, so you can get some ££ off.
Chicwish also have warehouses all over the world so shipping is super speedy.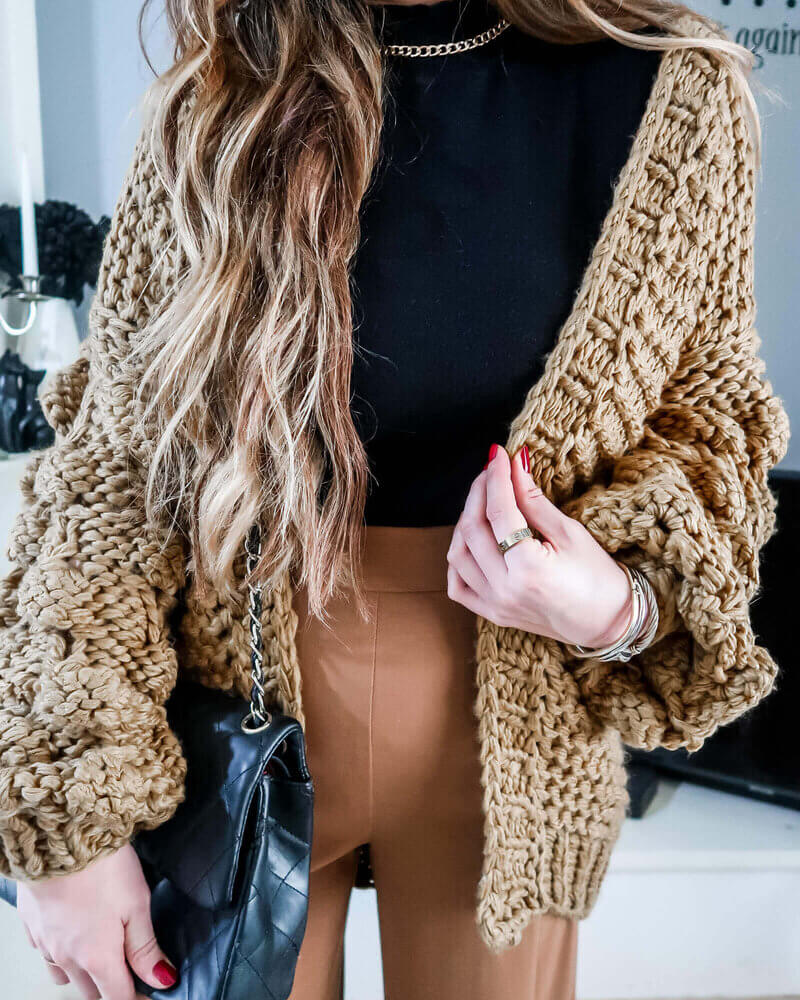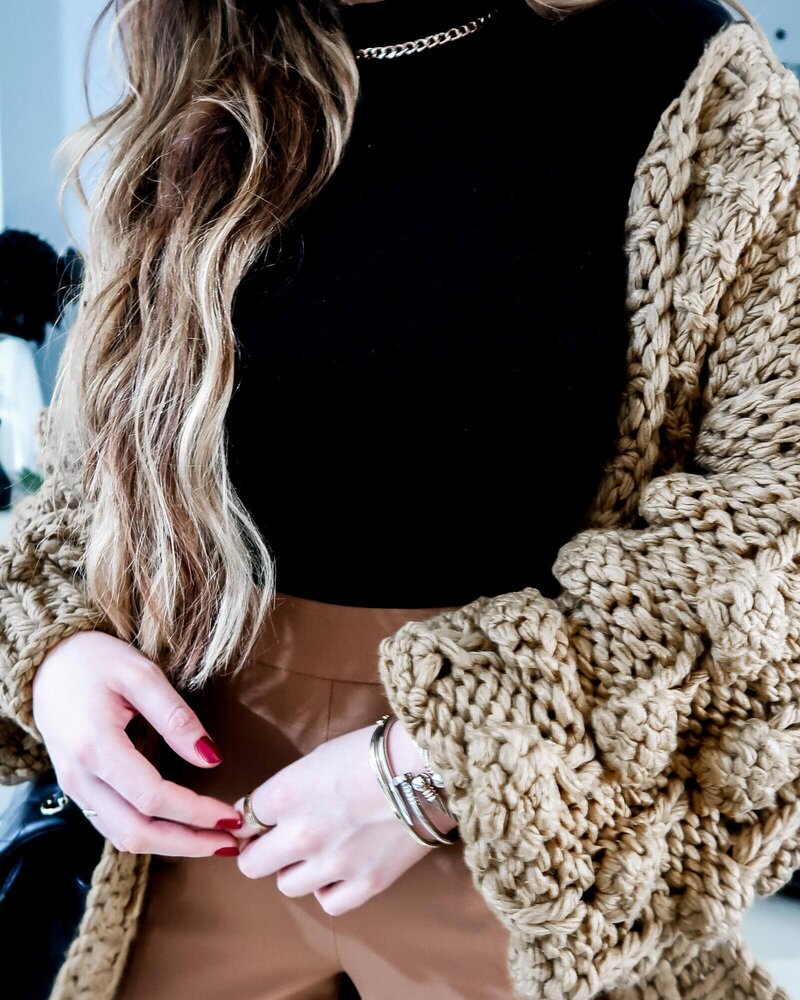 The next item I have picked up and can't wait to show you is this double breasted wool cape coat.
I might have mentioned before but I am trying to only purchase pieces that I think will stand the test of time. I am trying to move away from 'trend pieces' and find more investment pieces.
Wool coats are classic pieces that stand the test of time. They never go out of fashion, whatever cut you choose, a simple black wool coat can give a certain luxe to any outfit.
Double breasted coats or military style coats if you like, have always been a favourite of mine, I always think gold buttoning can make something look much more expensive and Chicwish have one of the most extensive ranges of coats I have seen.
Whatever your favourite silhouette of coat is, Chicwish will have the coat for you. They also have wool coats in pretty much every colour you can think of. Although in my opinion, sometimes, you just can't beat a classic black coat.