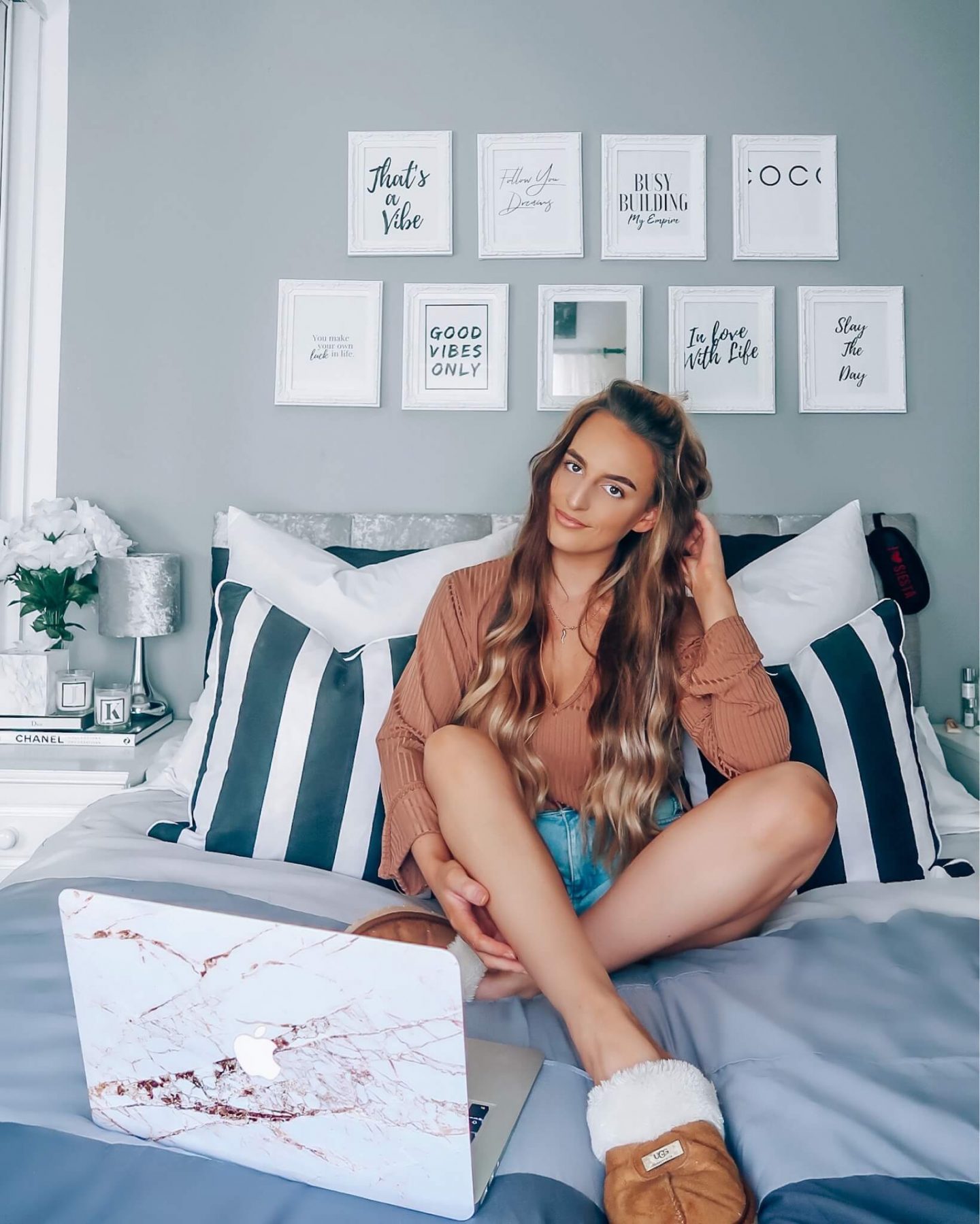 I just recently upgraded my phone to the iPhone 11 pro max during lockdown, so I thought it was about time I treated myself to a new phone case.
It's safe to say I have shopped with Coconut Lane before, I think my first ever marble phone case was from them, back when marble became the 'in' thing to have, I mean it's still very much an 'in' thing and I still love anything and everything marble, so I knew exactly where to go again this time!
Not long after my phone arrived, Coconut Lane actually reached out to me and offered to give my readers (you guys) a discount code which will get you 20% off anything from their website with code: JOANNE20
I haven't had a browse on their website for quite a while so I must have spent a good hour deciding on which phone case I wanted. They have so many different designs to choose from, whatever your style might be.
I also think they offer really unique designs, not the standard one's you can find anywhere, you can really tell how much thought and creativity goes into this brand and I just love everything they offer!
As a quick disclaimer all the items purchased were purchased with my own money but I did receive a small discount on my order.
I finally decided on the rose gold marble phone case, I was going to go out-there and purchase this leaf print case, but I just can't resist anything marble STILL! Maybe I'll go for the leaf print one next time. Although these cases do last for ages as they are really good quality! Always nice to have a spare though right haha.
As I was browsing on their website I also noticed they did laptop skins! Now I have seen laptop skins on Insta for years, mainly on like flat-lay pictures and very pinterest looking shots but I've never found one that I really liked. Until now!
I had no idea Coconut Lane did laptop skins, but they pretty much have a macbook skin to match every phone case which means you can make a cute little set! In fact they also do actual bundles which is what I went for in the end.
They do offer more durable laptop cases for if you have to take your laptop on a commute but for me, the laptop skin works perfectly and you simply apply it to your macbook, like a wall decal or a sticker. Super easy and looks really chic.
The rose gold marble bundle which is the one I went for, comes with a phone case, laptop skin and a cute little matching notebook too, and if you're anything like me, you'll be a sucker for anything stationary related, especially when it looks so pretty.
They also do other stationary bits, homeware & gifts, jewellery, beauty and other tech bits.
I think my next purchase is going to be one of their marble wireless chargers! I haven't seen these anywhere and I'm currently in the middle of doing up my bedroom so I think this would look perfect on my bedside table!
Don't forget if you want to pick up anything from Coconut Lane to use my discount code: JOANNE20 for 20% off anything!