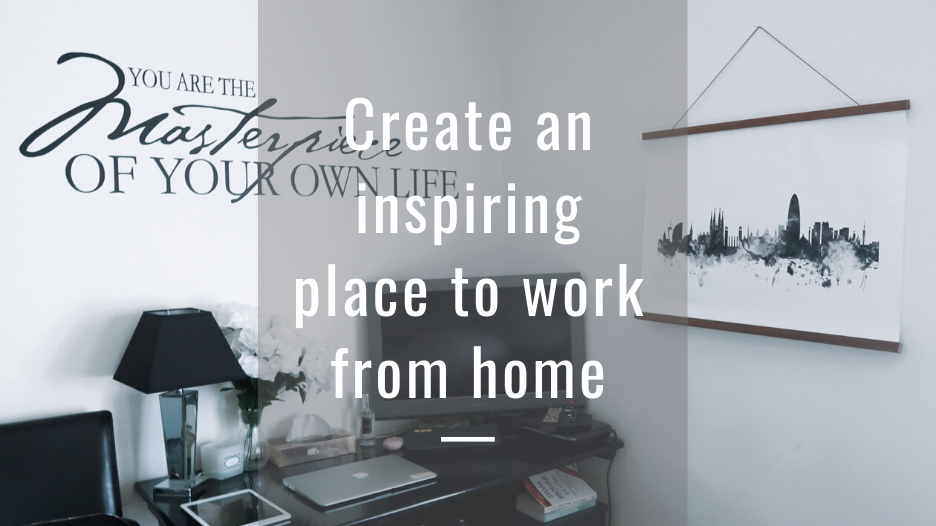 In the midst of the current worldwide crisis, many people like myself are working from home. For me this has been a pretty simple transition, and I find that I am just as, if not more productive when working from home.
I also have so much more free time that would usually be spent on inconveniences like my commute, so whilst we are in the middle of this disaster and our anxiety levels may be at an all time high, it's important to be thankful for the small things and one of those for me is having the luxury of working from home.
The evening when it was announced the UK should be working from home where possible, I spent some time creating a little 'quiet' space to work from in the corner of my bedroom. I find having a designated spot in the house to work from makes me much more productive and help's keep the working routine going.
I still get up, get dressed and 'ready' for work every morning Monday to Friday, I am then positioned at my desk with a cup of tea for 8:30am ready for my morning video call. I think if I didn't have this space and I was simply working from the sofa or my bed, I would really struggle. Struggle to be motivated, struggle to stay on task and struggle with backache I bet!
As the days went by I added little touches to my, let's call it 'home office space.' One day it was a candle, another it was a lamp, then a vase of artificial flowers. The only thing missing in my opinion was some sort of artwork; I had a big space on the wall, to the right of my desk and directly opposite my bed. Before I had even got around to looking online for something I was asked if I wanted to collaborate with a brand called Photowall.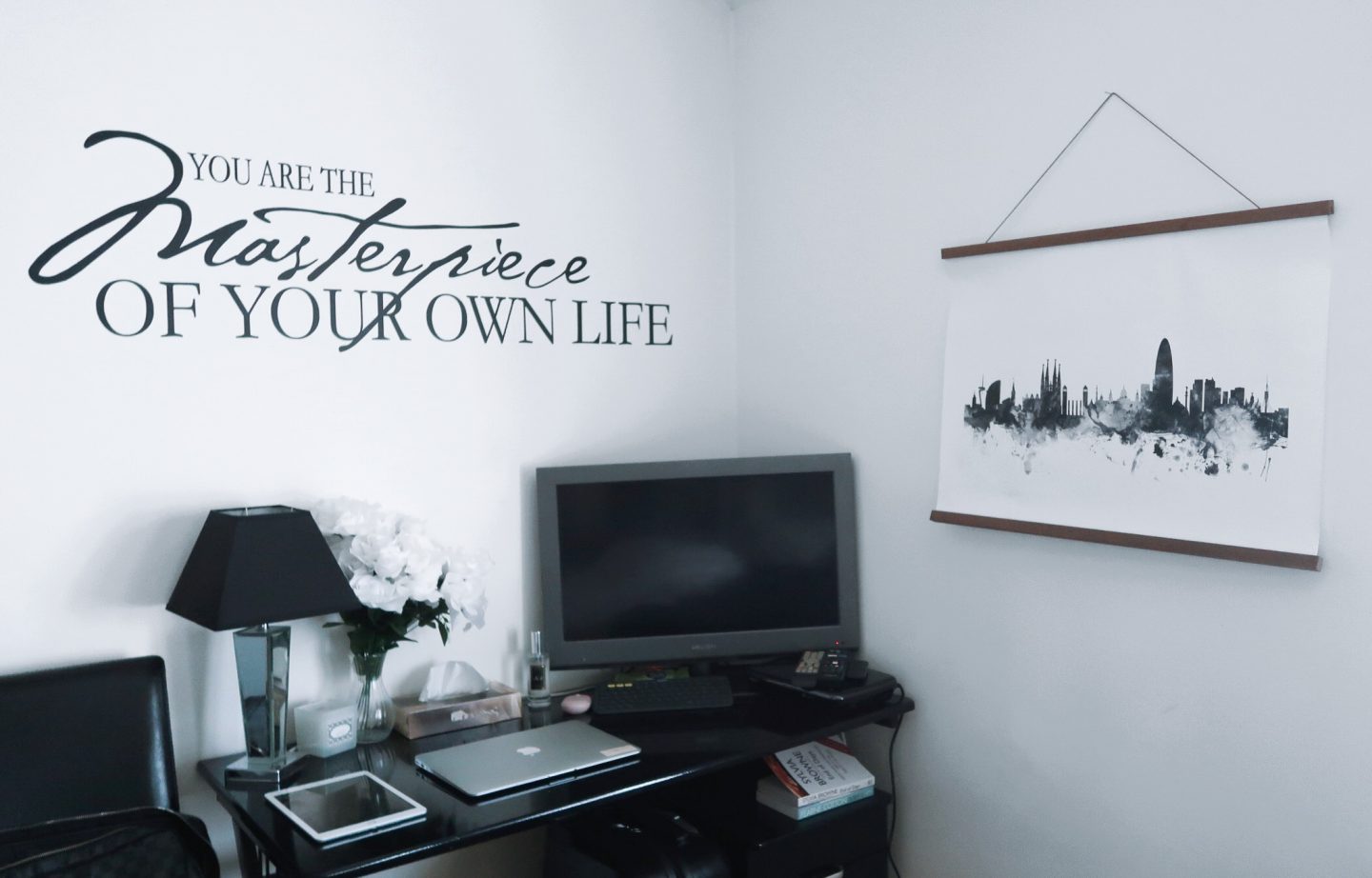 Whilst I'd not heard of Photowall before, I was really impressed with their mission and ethos. Photowall are a Swedish wall-art company that is passionate about creating inspiring living spaces with personality. They believe that the walls of a room affect how we feel and that is why it's their mission to help people fill their walls with great art.
I couldn't agree more, if my walls are filled with art that makes me happy, I am instantly happy when I see this artwork, whether that be as soon as I wake up, in the middle of the working day or right before going to bed. Filling your walls with what makes you happy can have such a positive impact on your mindset.
Photowall kindly let me choose a piece of art for my home to review for you, whilst the artwork was kindly gifted to me, as always with any gifted items, all opinions on the items are my own. As a company they offer wallpaper, posters and canvas prints. They have a real diverse range of carefully selected pieces and they also offer custom printing so if you want to have your favourite photo as a canvas, then look no further.
I have to say I really struggled to choose my favourite piece, as I loved so many. I love a good quote, I love the simplicity of outline drawings, and I love the mystery in prints of the treetops surrounded by fog. What I went for in the end was a watercolor poster of Barcelona skyline.
I was debating going for a canvas but I really liked the wooden hanger that came with the posters, it gives you the option to have the hanger or simply the poster on it's own to frame yourself but I think the hanger is really unique and gives the poster a more expensive feel.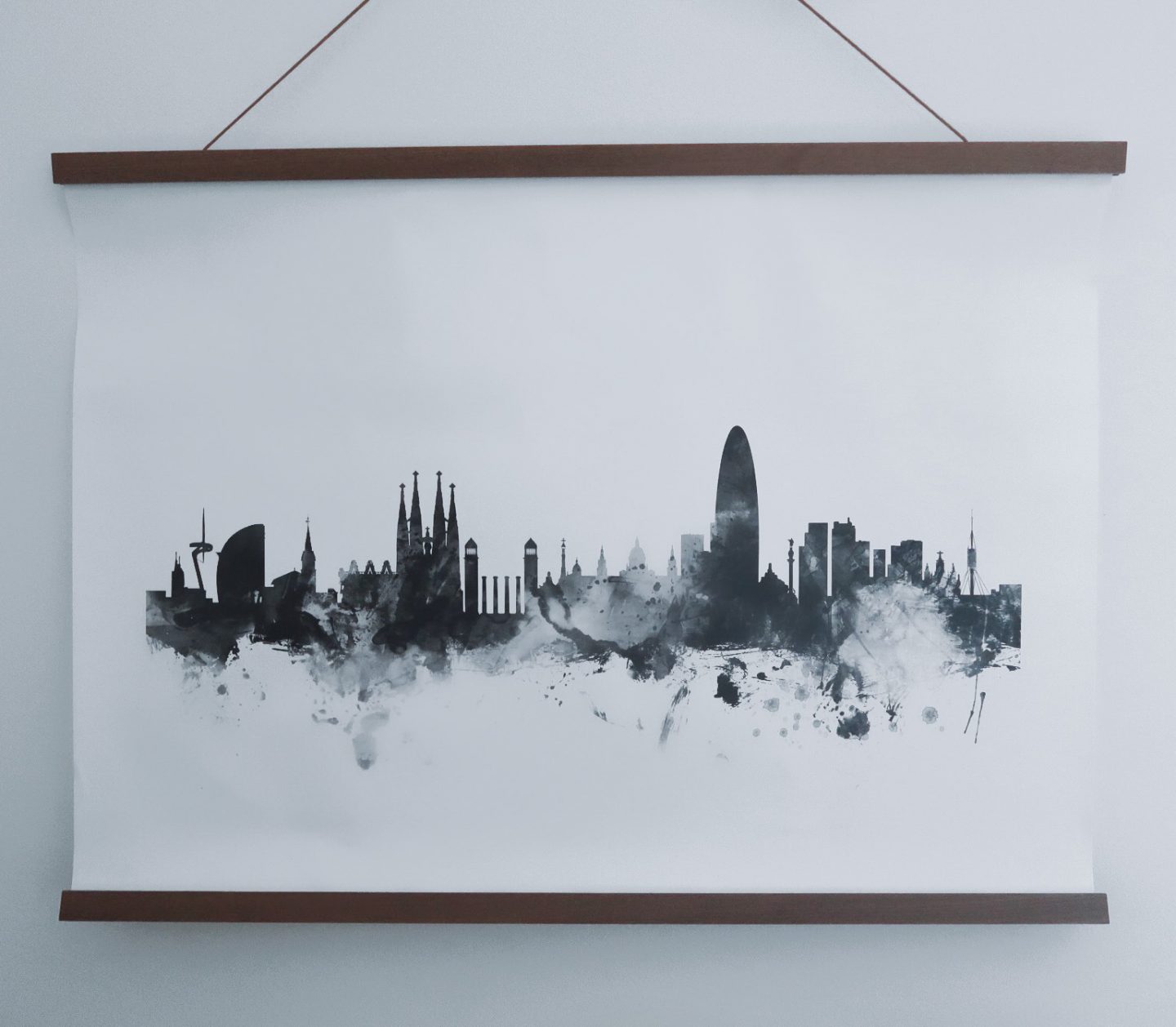 Those of you that know me will know Spain will always hold a piece of my heart. If I were to live anywhere in the world other than England, it would be Spain. I should have been travelling to Spain today actually with my mum for a short break. Obviously with everything going on at the moment holidays are on hold for the foreseeable, and that's ok with me because the most important thing is everybody's health.
Spain has been hit really hard with this horrible disease and I thought, if I can't get to Spain I would like to have a piece of Spain in my home. Spain is always in my thoughts and I hope and prayer that we all get through these hard times, wherever you are in the world. I hope we can stay safe, stay positive and when all this is over, whenever that may be, my dream is to get back to Spain and have that holiday I should have had with my mum.
Every time I look up at the painting it gives me a little piece of joy and makes for a really inspiring place to work from home. The poster arrived within a matter of days, Photowall may be a Swedish art company but they ship worldwide and they have really quick delivery even in the midst of everything that is going on right now.
The poster came rolled up nicely with a printed sticker of the piece of artwork I had selected which I thought was a really nice touch. It came with the hanging equipment; wooden frame, rope, Allen key, nail and instructions which were really simple and easy to follow.
The process of putting this print in its wooden hanger and hanging it up on my bedroom wall took no more than ten minutes. So that's ten minutes of time for hours of joy I will get seeing this print everyday.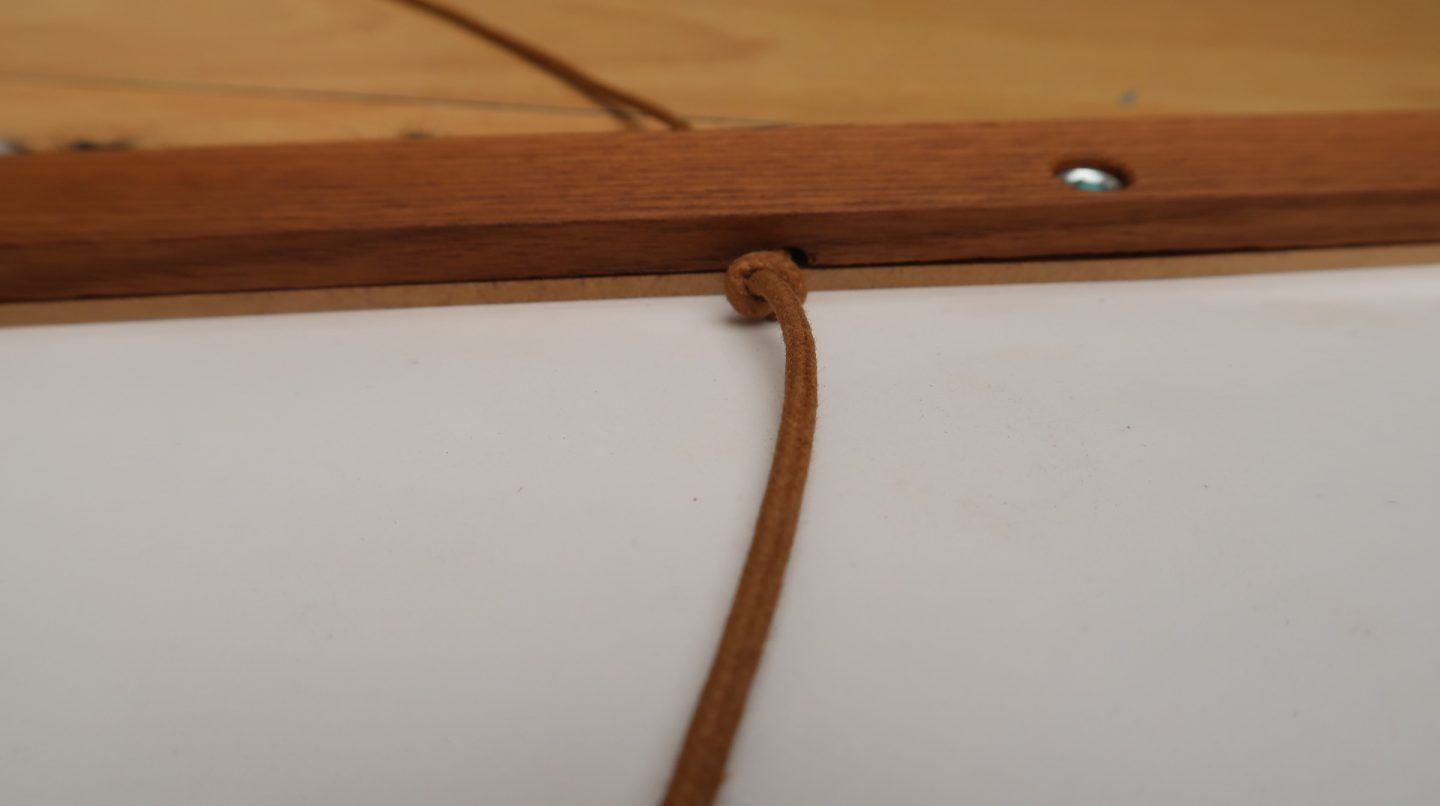 The quality of the print is also extremely high, you can tell the artwork is printed on quality paper and although rolled up in transportation there were no marks left in the paper once unfolded. I really could not be happier with my print and I will definitely be using Photowall again in the future. Next time I think I would love to try one of their canvas prints and then when I eventually buy a house, I will look to them for wallpaper for sure.
If you'd like to shop any wall art or you are also looking for something to brighten up your workspace or living space then I would highly recommended checking Photowall out.
I have a special discount code for you that will give you 25% off your order. Simply use code joannekennedy25 at checkout and let me know if you purchase anything, I'd love to know what you have gone for to add some personality to your space.