Spring and summer holds a lot of uncertainty for most at the moment. With holidays cancelled and the possibility of a nationwide lockdown only weeks away, it can leave many feeling scared and anxious; myself included.

But to try and look to the positives, the nights are getting lighter and the better weather is still on its way to us, so even in the midst of everything that is happening right now, we can a least look forward to dressing for the better weather.

I don't know about you, but even when working from home I like to get myself up, dressed and ready for the day ahead, whatever may be in store for me. Whether that be sat working from my laptop or simply doing some housework.

I'm not saying I get myself into a party dress to sit at my laptop but who knows the way things are going. I find putting on a nice outfit can really lift my mood and make me way more productive which is weird I know, but I do think your mentality has a lot to play in this and when your in a good mindset, better things can happen.

The items I have to show you are all really nice Spring/Summer pieces you can throw on to simply lift your mood, or even to sit out in the garden in and get some vitamin D.

I am working with femme luxe finery on this post and the items I have to show you have kindly been gifted to me, however as always all my opinions on the items are my own.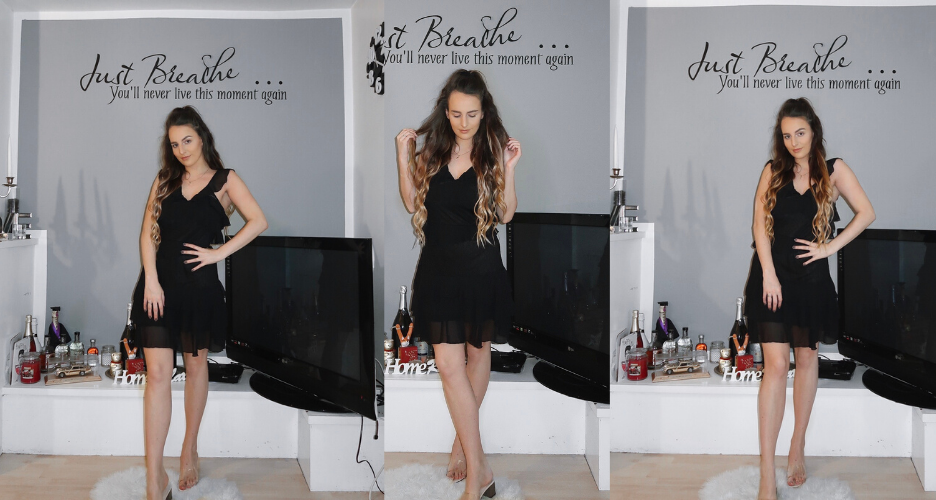 The first item I picked up was this black floaty ruffle dress. This is very Spanish-esc, which I love. I love Spain and the Spanish culture so anything that makes me feel slightly Español and I am all for it.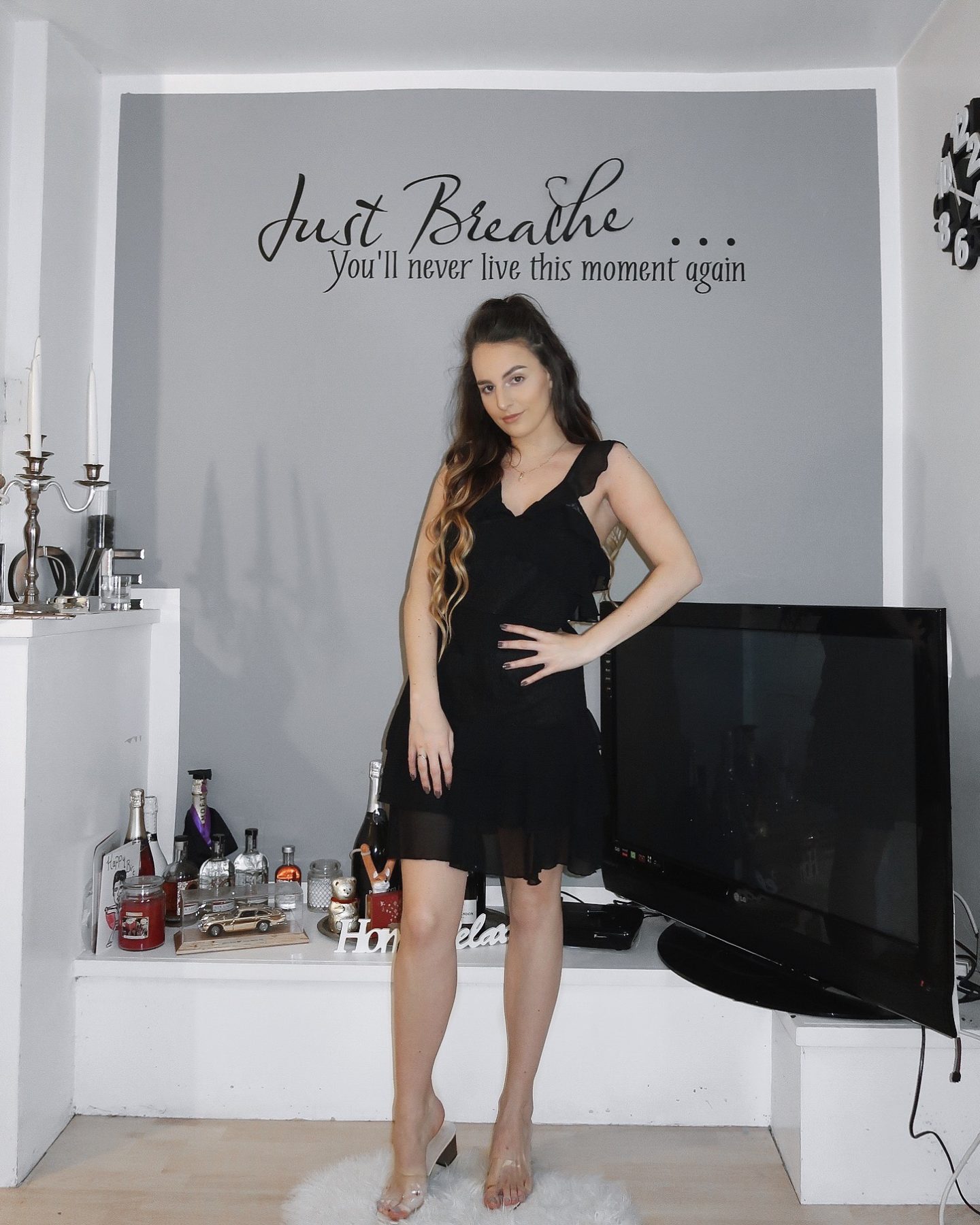 I picked this up in a size 12, and I do think it is on the larger side, so I would say if you are between sizes like myself I would size down in this summer dress. Although the 12 still fits and is still wearable, I will have to tighten the straps a little.

I think the shape and floatiness if that is even a word is perfect for spring, summer, but it's in a classic black colour so you don't feel too over the top.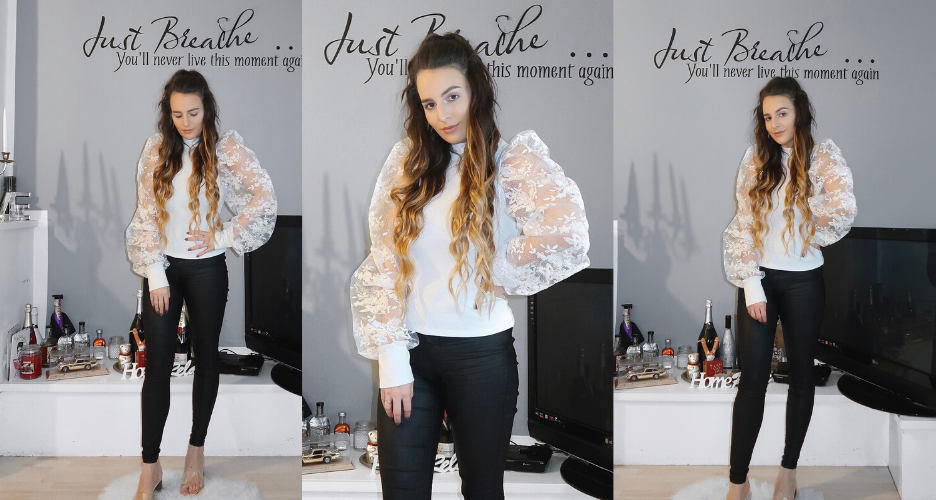 The next item I picked up was this white lace puff sleeved top. If you have seen my last blog post I showcased this top in a mint green colour and I was so obsessed I decided to pick it up in white also!

This time I picked the top up in a 14, the 12 I had in the mint green fit fine, but with it being white, I am very fussy with things been tight across the chest as I hate it when you can see your underwear through garments so picking it up in a larger size has ensured this doesn't happen.

It is still a very small 14, as someone who is usually between a 10-12, I would definitely recommend sizing up in this. It also means there is a little more room to have it casually tucked into a pair of jeans or trousers if that is how you want to style it up.

As I said with the mint green one, the sleeves are just everything on this top, and I do love white in summer, it brightens everything up and really shows off that tan, whether it be from a bottle or not!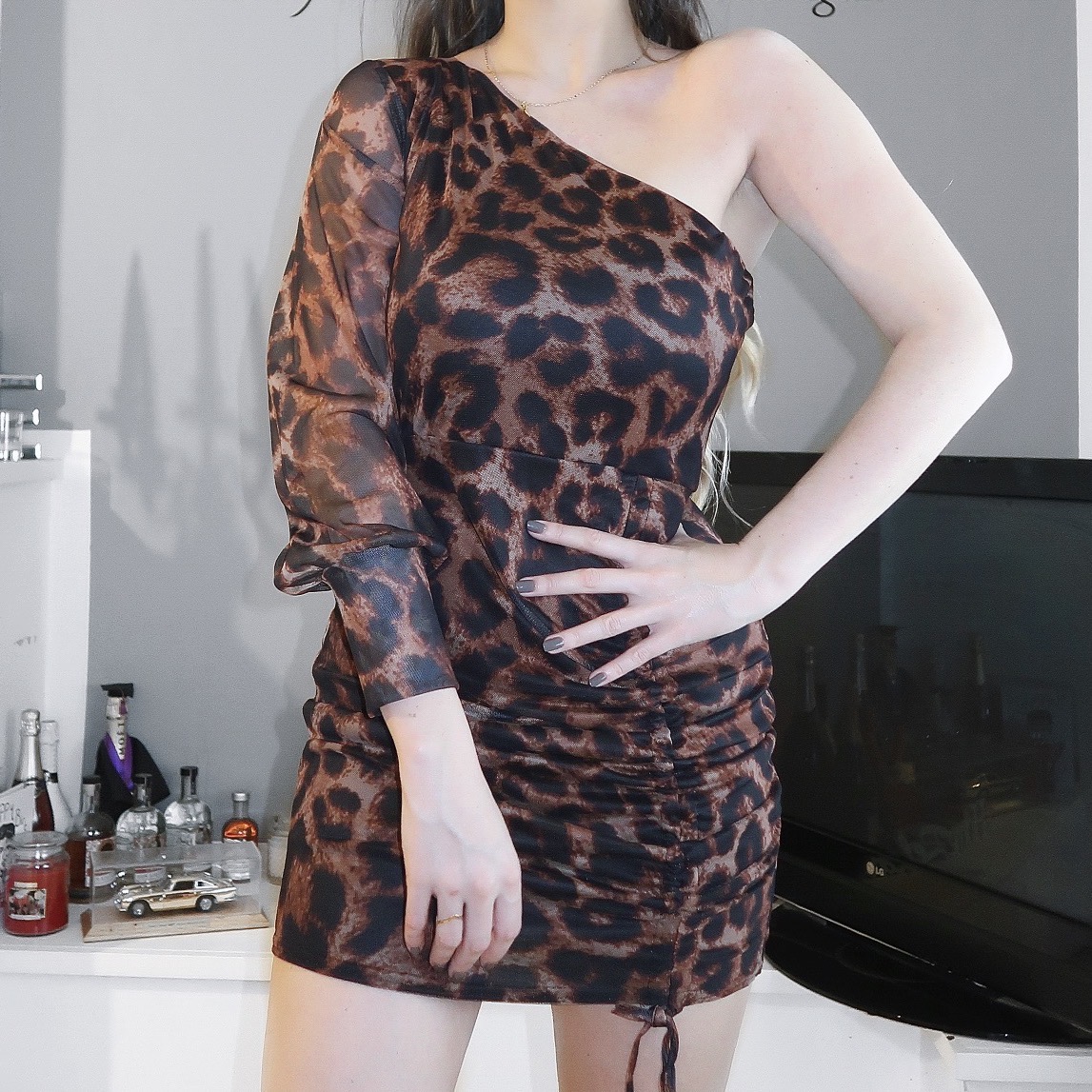 The next item I picked up was this leopard print ruched mini dress. I was unsure what the fit was going to be like when I first unwrapped this dress, simply because it was a pull on dress and I wasn't sure if the ruching was going to look right or be too high, but I was wrong.
The fit is perfect, again I picked this up in a size 12 and it just slipped on, the ruched side and one shoulder gives this spring dress a little bit of something different and is the perfect length. I can imagine this on a summer's afternoon, sat in the garden with a fresh orange juice, some sandals on and a straw bag with my favourite book.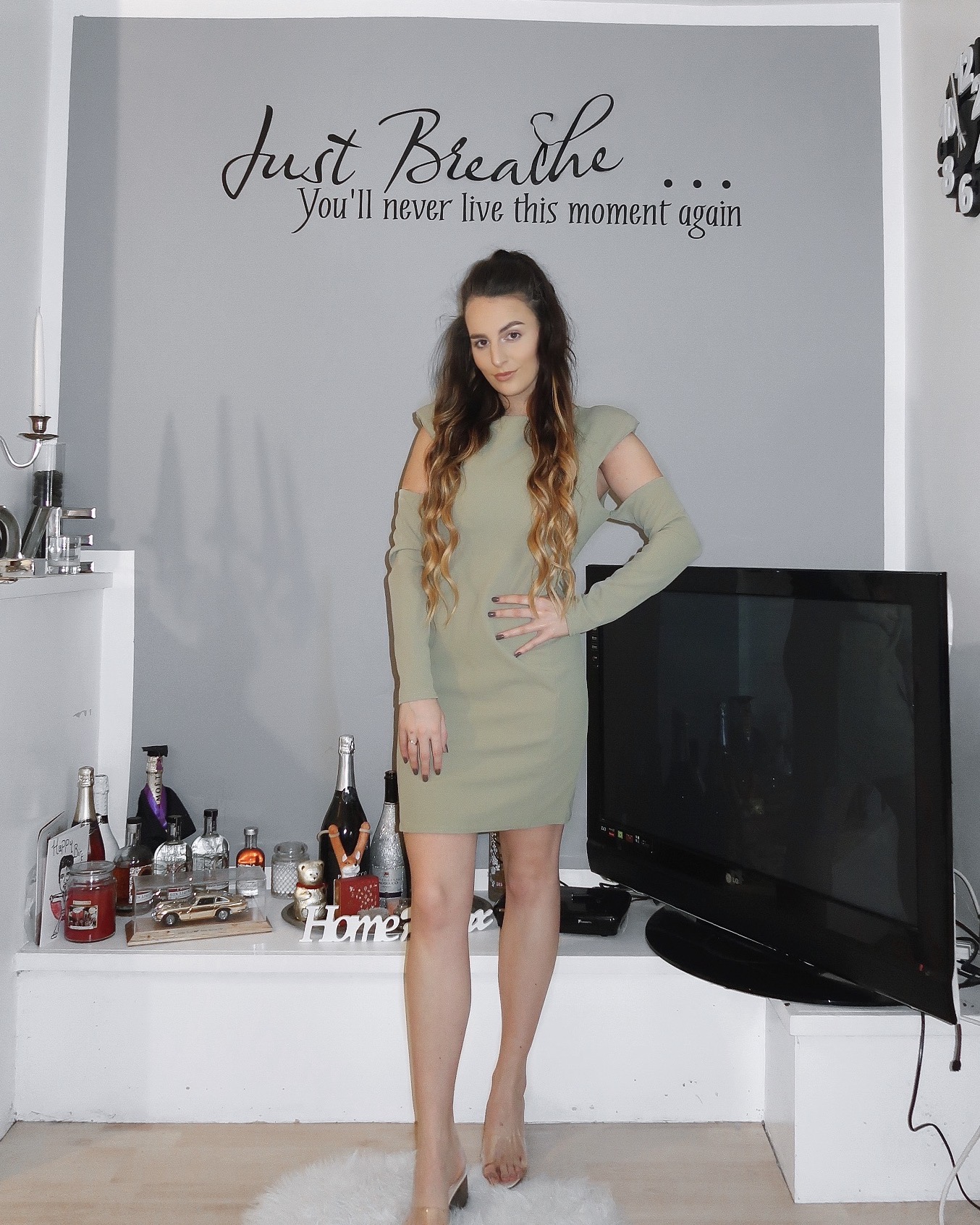 The last item I picked up was this sage dress with cut out arms and shoulder pads. I am obsessed with this colour at the moment, I don't know why, but I really love it for springtime.

I think it maybe because it feels like we have had such a long tough winter, with not the best start to the New Year either, and somehow this colour is making me feel like we are starting to see some of nature again, it reminds me that the grass will be growing and we will be starting to see some greenery again which I am very excited for.
I also love anything with shoulder pads. I feel like the structure and tailoring of shoulder pads just screams women in power, and who doesn't like to feel powerful and let their inner boss b**** come out every once in a while.

The fit of this dress was just perfect for me, it fit great on the arms and shoulders, and the length was just right. I picked this up in a size 12, and its deffo a 'roomy' garment, I feel like for a bodycon mini, I could definitely eat a nice dinner in this and it wouldn't be stuck to the bloat.

Which outfit is your favourite for the upcoming Spring Summer?