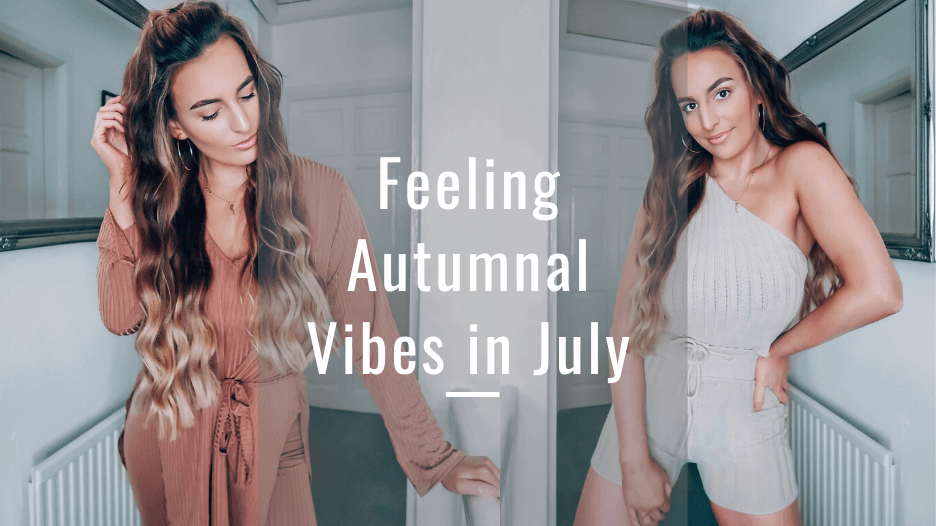 I'm not quite sure what has happened with the weather recently, we had such an amazing warm and sunny April but as the months have gone on the weather has got cooler, wetter and it's starting to feel more like Autumn than in the hight of Summer.
Although I love the summer months and the warmer weather, my favourite season is for sure Autumn. It has my favourite holiday which is Halloween, it brings back sweaters and teddy coats and all the cosiest clothing! and it means my favourite colour palette is everywhere; browns, blacks, nudes, beige's and all the other earthy tones.
Whilst we aren't quite ready for sweaters and big cosy jumpers just yet, I have been drifting towards the autumnal colour palette already and I've found some of the cosiest, comfiest and autumnal work from home, loungewear sets to wear! (even though it is only July)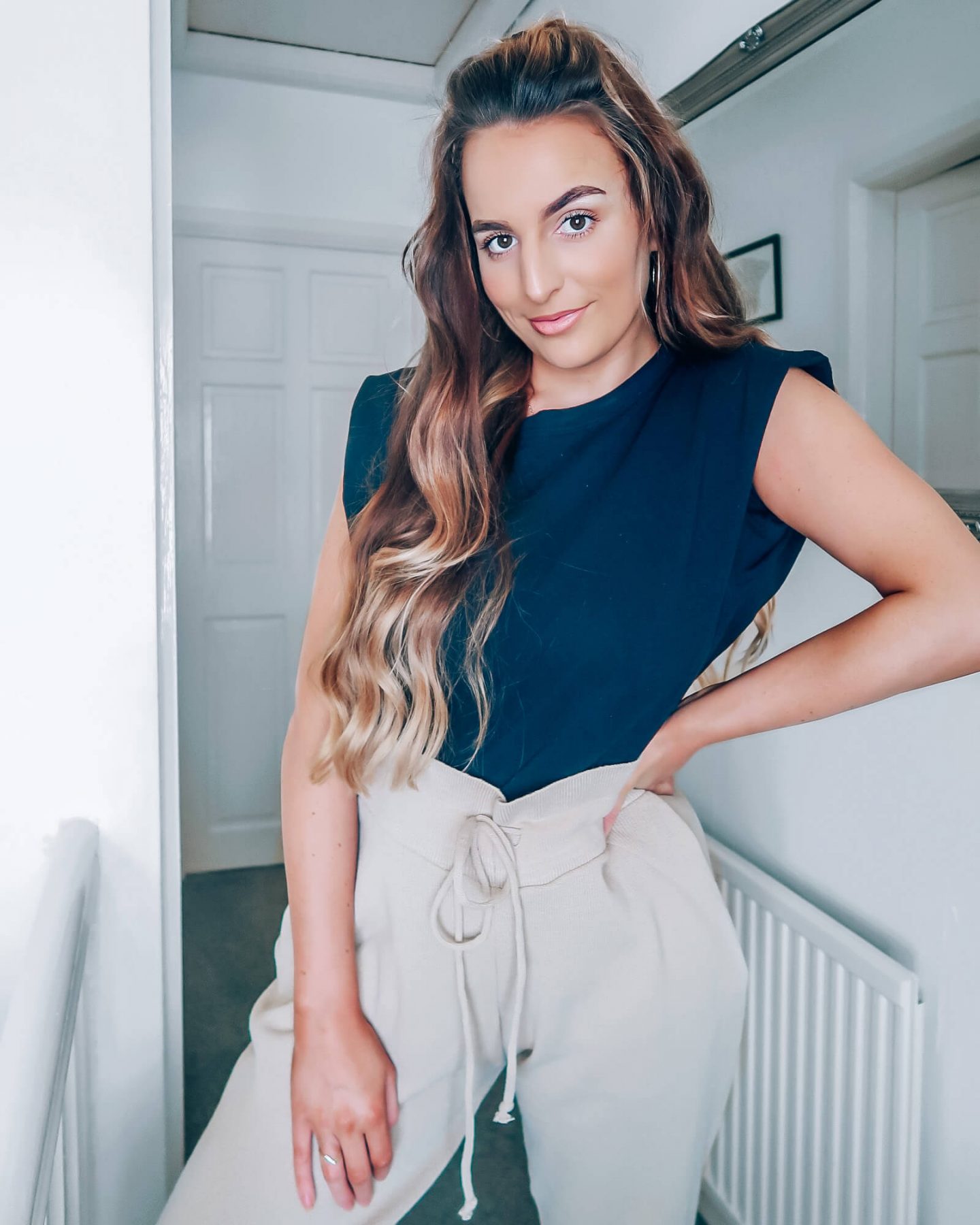 If you have seen some of my recent posts on Insta (@holajoannekennedy) if your not already following me over there! Or if you have read some of my latest posts, you will have seen that the 'knitted Jogger' trend has been my favourite over the last few months.
When I say my favourite, I mean I actually have a 'Knitted Jogger' draw and have a similar style sweat-pant in almost every colour. One colour I didn't have though was a muted beige colour. I feel like this colour just goes with everything, all year round and id go as far to say a pair of these beige high waist cuffed joggers are a work from home staple!
Ribbed loungewear suits have been around for a few years now, my black set get's so much wear I actually had to pick up a second set in black just so I had a spare! For summer I recently got my hands on a white set which was a short sleeved version.
But as I said these Autumn feelings have been coming over me recently and when I saw this brown / rusty ribbed belted loungewear set, I knew this would be a new favourite. I think I actually prefer it to the black one, which is saying something!
I picked this set up in a medium / large which is a 12-14 as I know from my black set these run pretty small and loungewear is all about comfort so I wanted to make sure it was roomy. For reference I am usually a size 10 on bottom and 12 on top.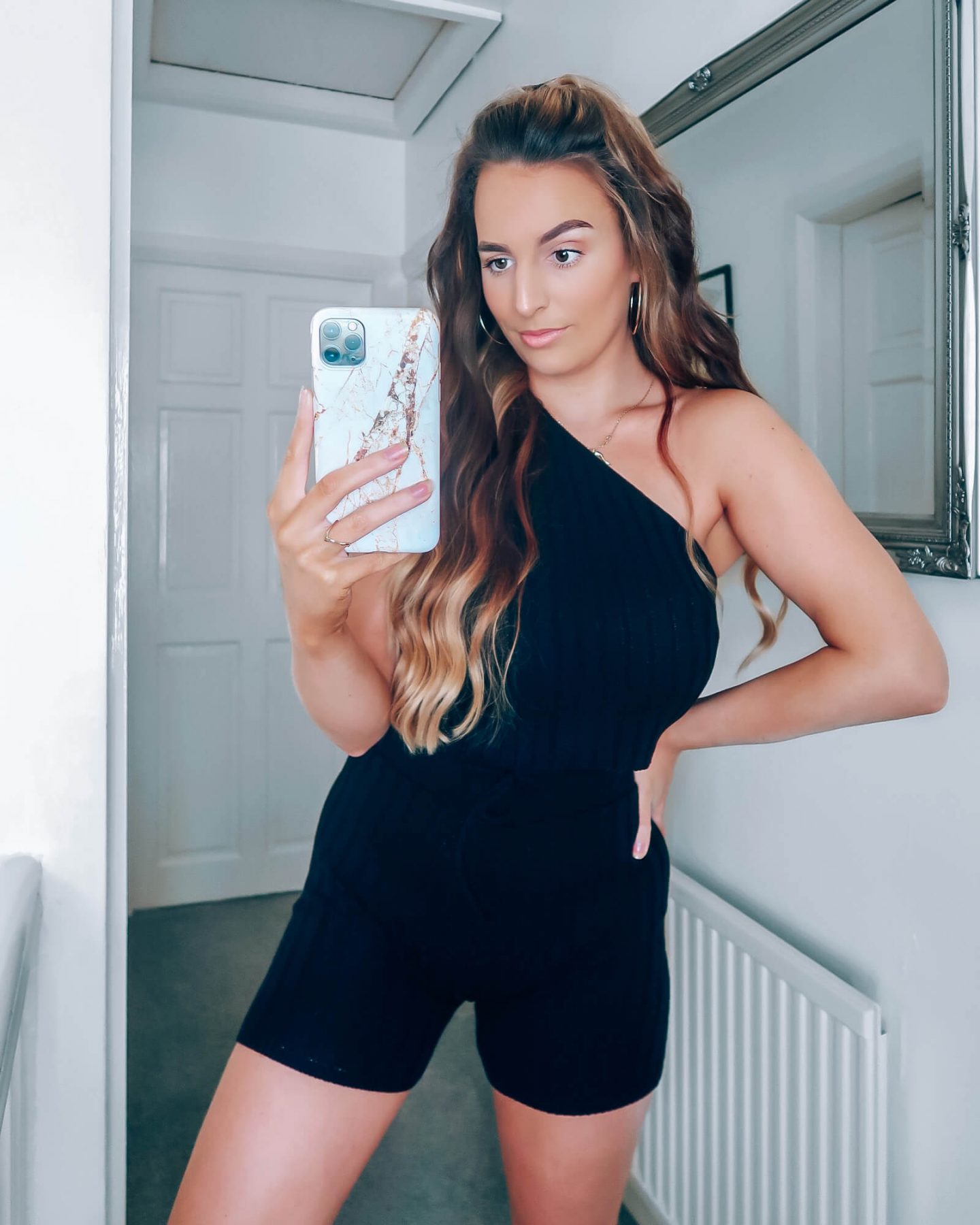 Knitted co-ords at their best! I'm sure I've said about a thousand times why I love checking out Femme Luxe new in pieces. It's all about their co-ords and loungewear, they always seem to be the first to come up with new styles and designs and when I saw this little one shoulder ribbed co-ord I fell in love! (hence me picking it up in both black and stone)
The top admittedly is supposed to be rather cropped but that really isn't my style to I just sized up again to M/L in this one. I actually think I would recommend sizing up 2 times your usual size if your not into the crop as this top is rather short, but it's amazing right!
The shorts are super comfy and stretchy so even if you upsize, they don't appear baggy or anything, they fit really well still! This little set will also be perfect when the sun does decide to show it's face again because you can be cosy and comfy in the knit, yet cool enough because you have your arms and legs out.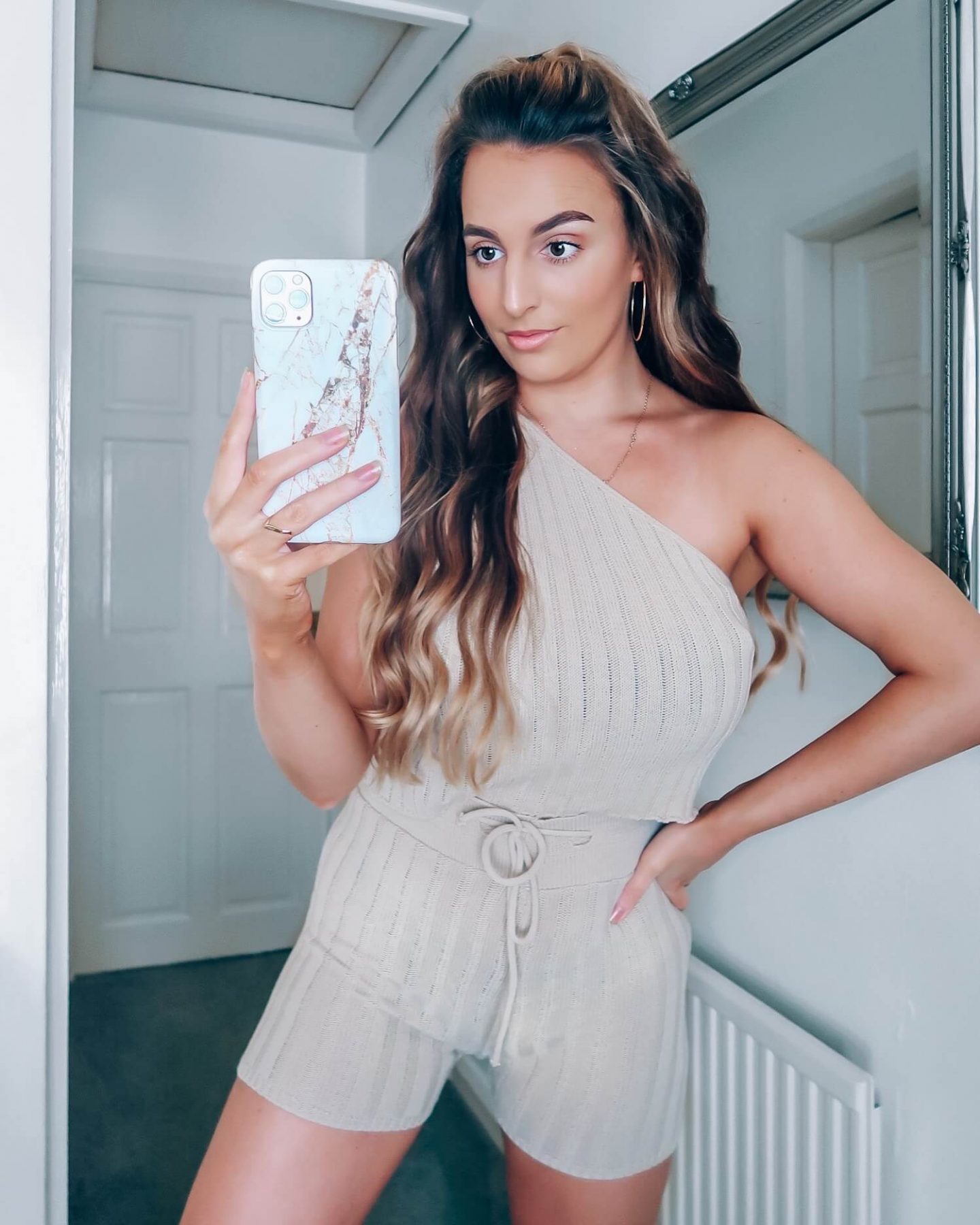 Is it just me that's been feeling pretty autumnal recently or have you been feeling like this too? I've also felt way more tired recently too, this last week has been the longest week since lockdown started, don't get me wrong I am still so happy to be working from home and I am still being super productive, but you know that feeling you get in autumn and winter time when you just feel exhausted for no reason; that's just pretty much how I have been feeling this week.
Now today as I am writing this, the sun is shining through the windows and I feel so much better and have so much more energy, if that's not proof of seasonal disorder in July I don't know what is haha.