Do you do your own nails at home or do you go to a salon?
I've been doing my own nails at home since way before covid times. It's only recently though my nail game has got strong! The one thing I always missed about getting my nails done professionally was the fact that my nail polish always chipped so quickly which meant I was forever having to re-do them; but not any more!
I've recently been sent a couple of gel nail kits to try from Modelones; they are an industry-leading nail art brand for all mani-artists who seek for stylish nail design and unique self-expressions. They have a fab range of products on-site from gel polish to dipping powders, poly gels, and arcylic powders.
They also have so many colours to choose from on-site, because they believe 'The power of color will defeat the dullness of life.' and I couldn't agree more! Oh and did I forget to mention you can also shop their products on Amazon!!
The nail kits I was sent to try was the perfect gel nail kit to enjoy doing your nails at home whilst saving money but still having that salon quality finish. The formula for the polish is such high quality, I still haven't had a chip yet and I'm on day 4, which is fab for me! They are also low odor and non-toxic polishes too, which I think is really important in order to protect your nails.
PS: The polish should last between 14-21 days! whats not to love!?!?
As you can see from the photo's inside the cute pouch that the gel polish starter kit comes in was 6 gel polishes, 1 top coat, 1 base coat, a mini LED setting lamp, a nail brush, a nutrition pen, a duel-ended nail brush and spatula, a mini nail file and in the pink set came some nail stickers and in the purple set came some foil flakes to use for decoration on your nails!
How to use your Modelones nail kit:
Step 1: Trim nail surface, clean and dry your nails.
Step 2: Shake the gel to thoroughly mix the gel.
Step 3: Apply a very thin base coat to the nail and cure under UV lamp for 1 minute, LED light for 30 seconds.
Step 4: Apply a thin colour gel to the nail and cure under UV lamp for 2 minutes, LED light for 30-60 seconds.
Step 5: Apply colour gel again using the same process to get the colour effect you want.
Step 6: Apply a very thin top coat to the nail and cure under UV lamp for 1 minute, LED light for 30 seconds.
Step 7: Remove gel residue.
Tada! you should now have perfect nails! Top tip: you can also use this kit on acrylic nails or even press on's if you don't like your natural nails.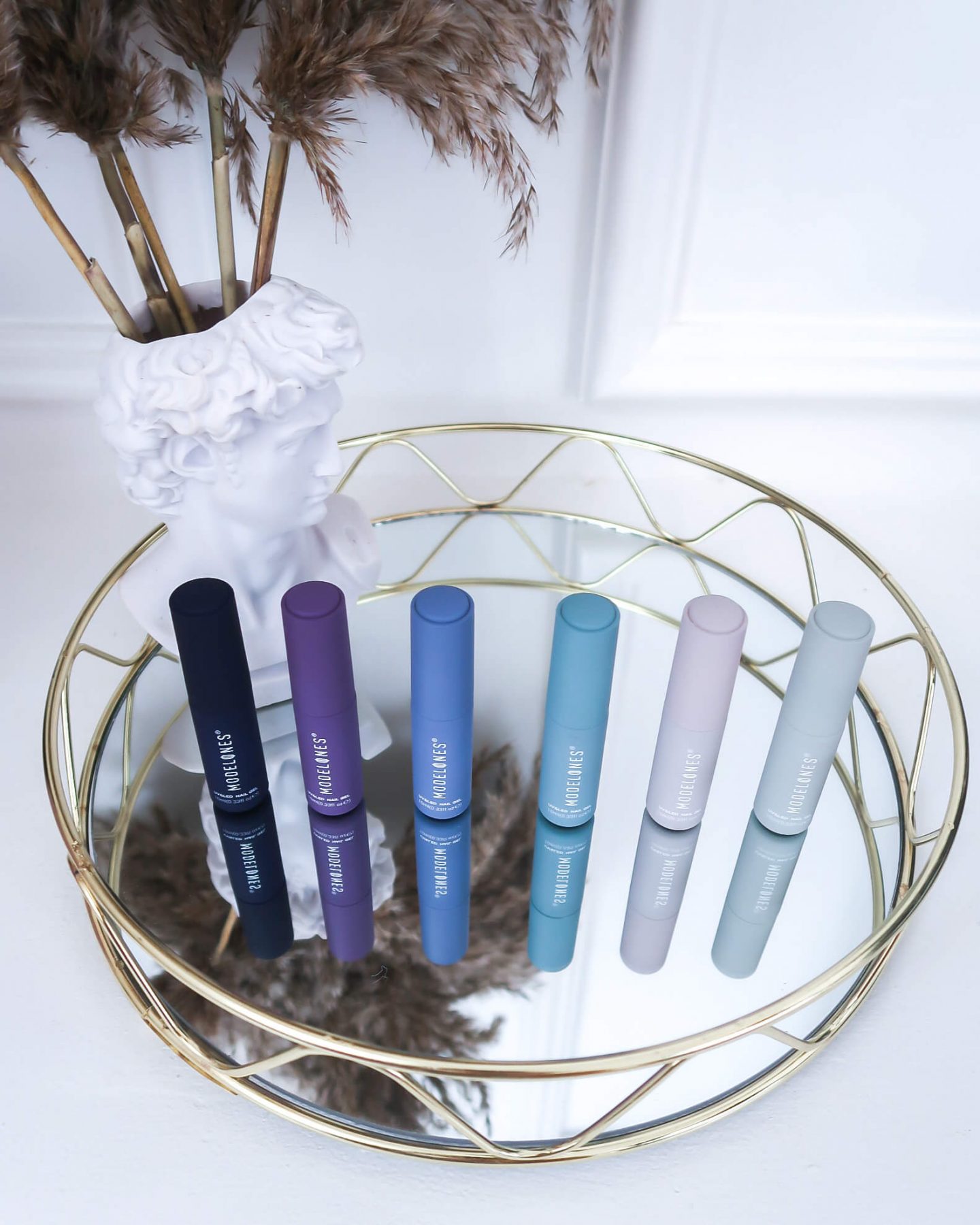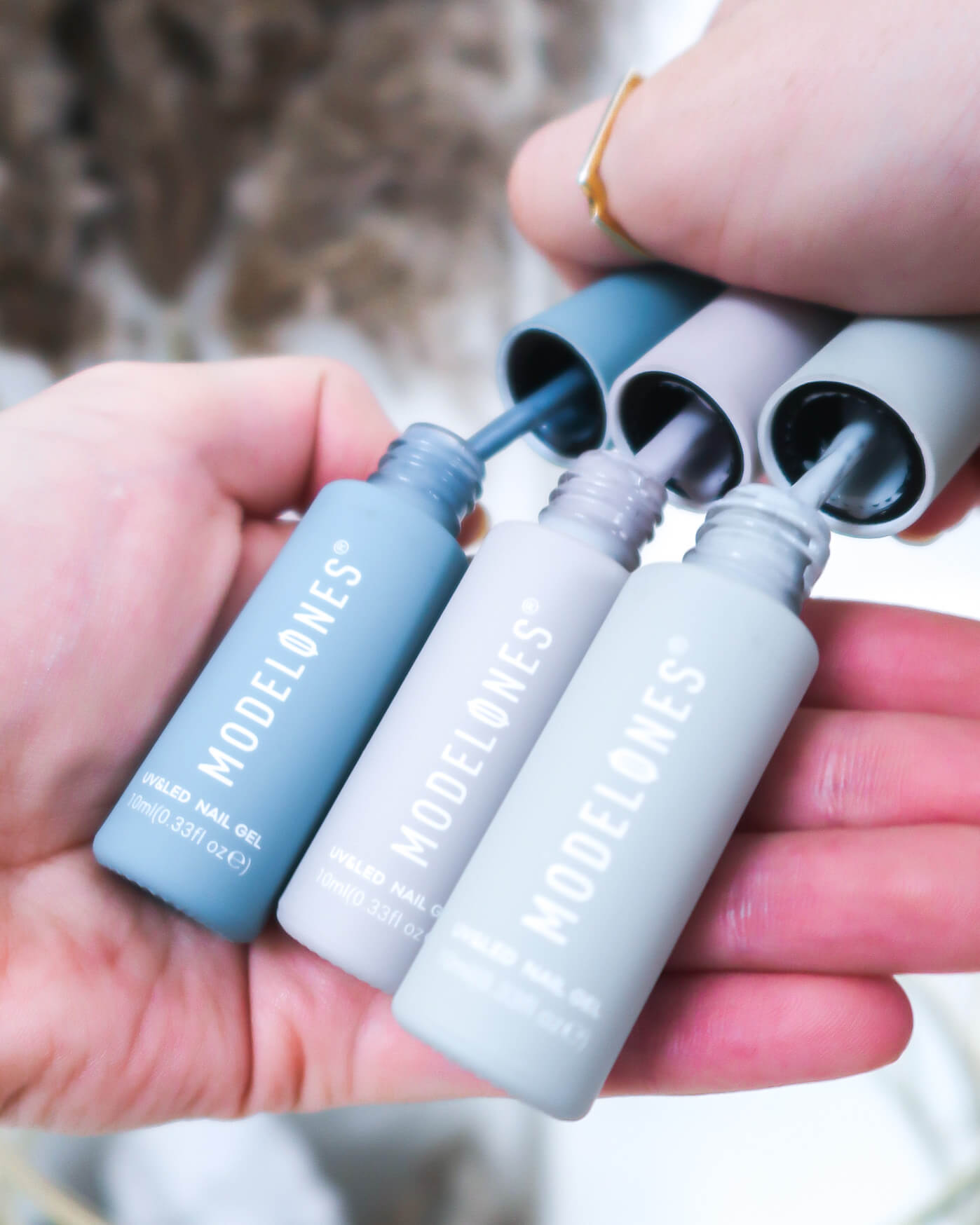 I love the fact these cute nail kits come with a range of shades, whilst one is a pink set and the other is purple, the shades in each kit vary from light to dark, bright to muted. The pink set for example has a gorgeous barbie shade of pink, and it also has literally the perfect nude. The polishes also come in this fun unique lipstick design.
I honestly can't decide which kit is my favourite let alone which shade! Let me know which kit you would choose and your favourite shade from the kit.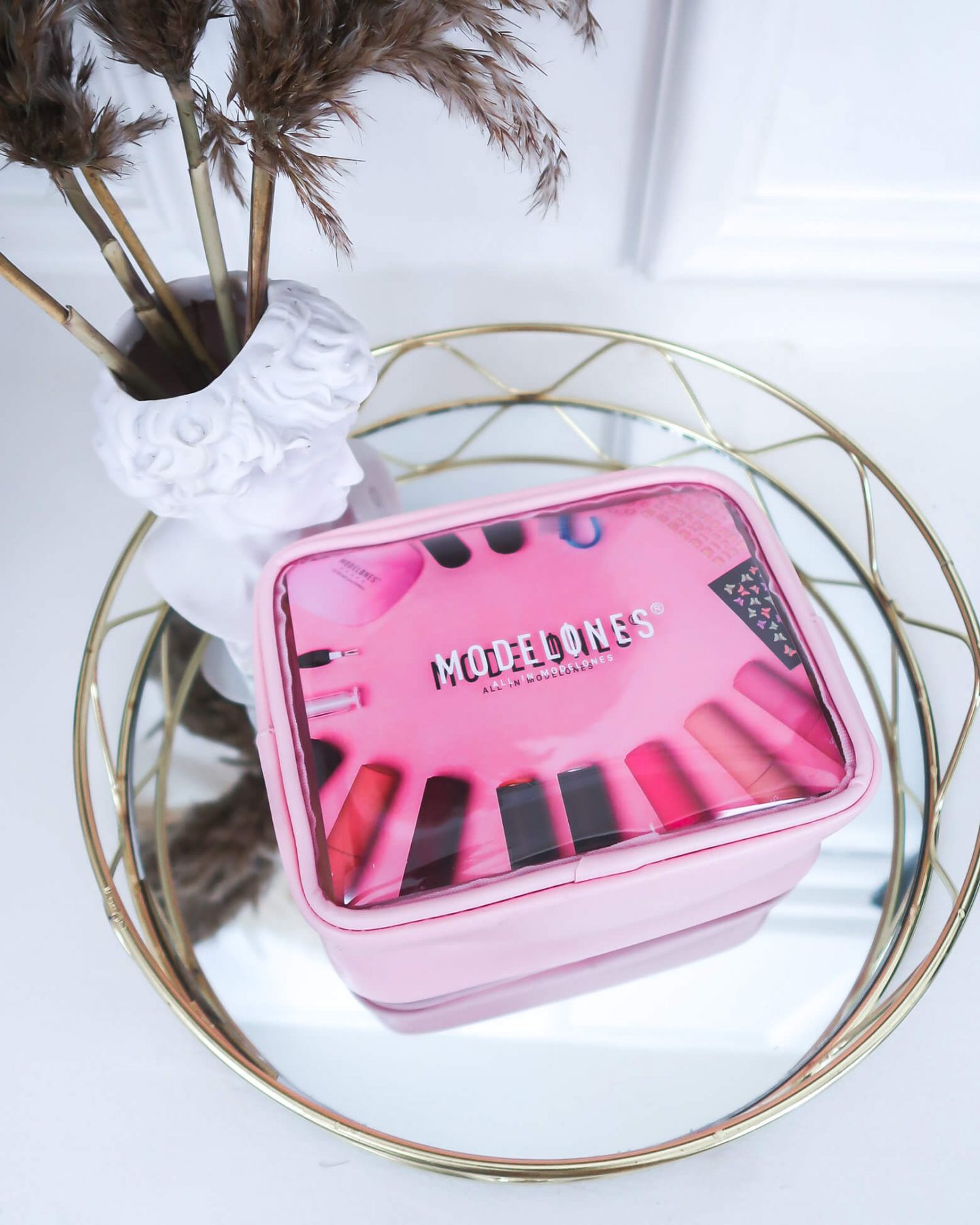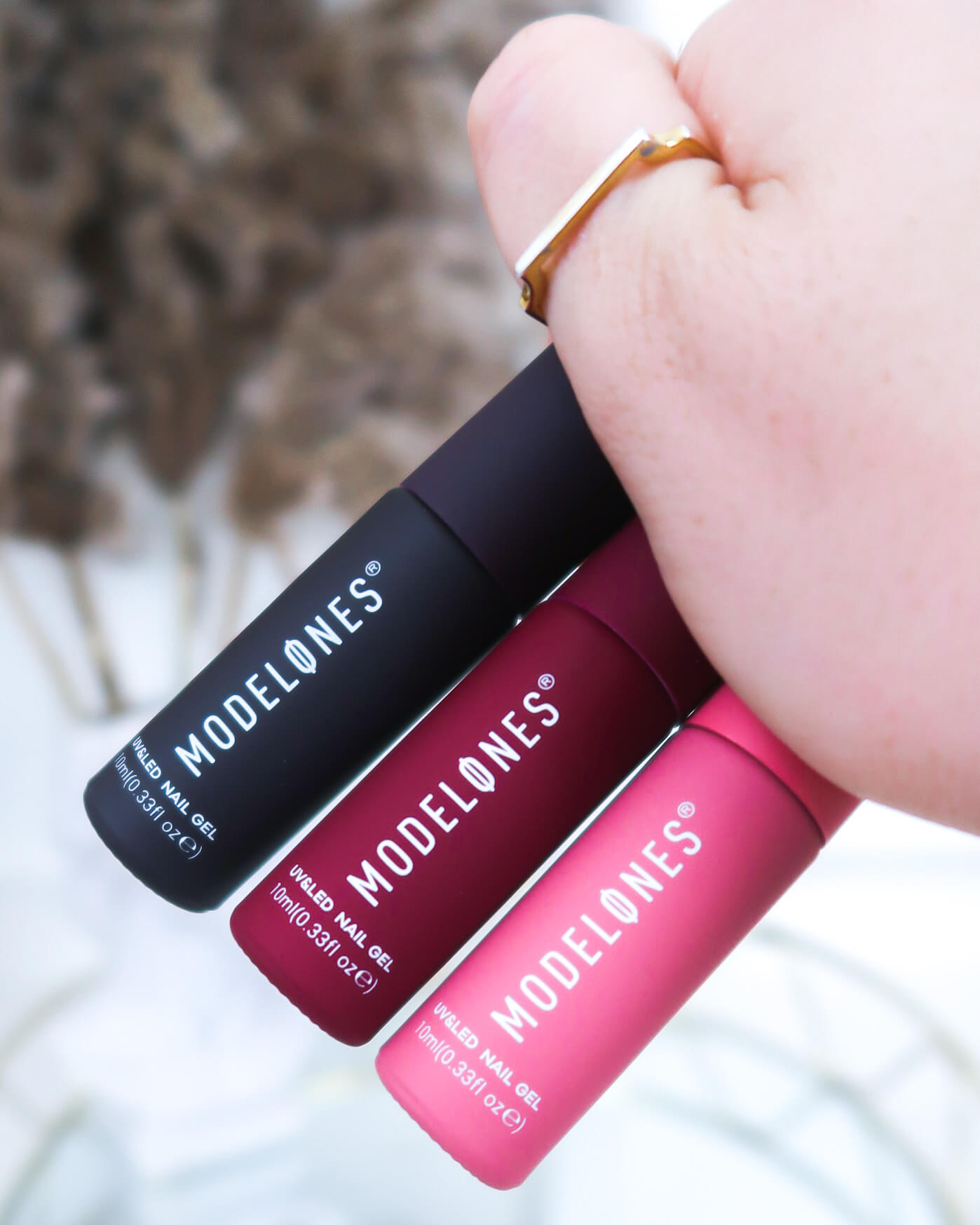 I feel like whilst these beginner nail kits are the perfect treat for yourself whether your a beginner or not tbh! we all need to focus on self care right? They would also make such beautiful gifts for your family or friends, at literally any time of the year, because we all want nice nails don't we!?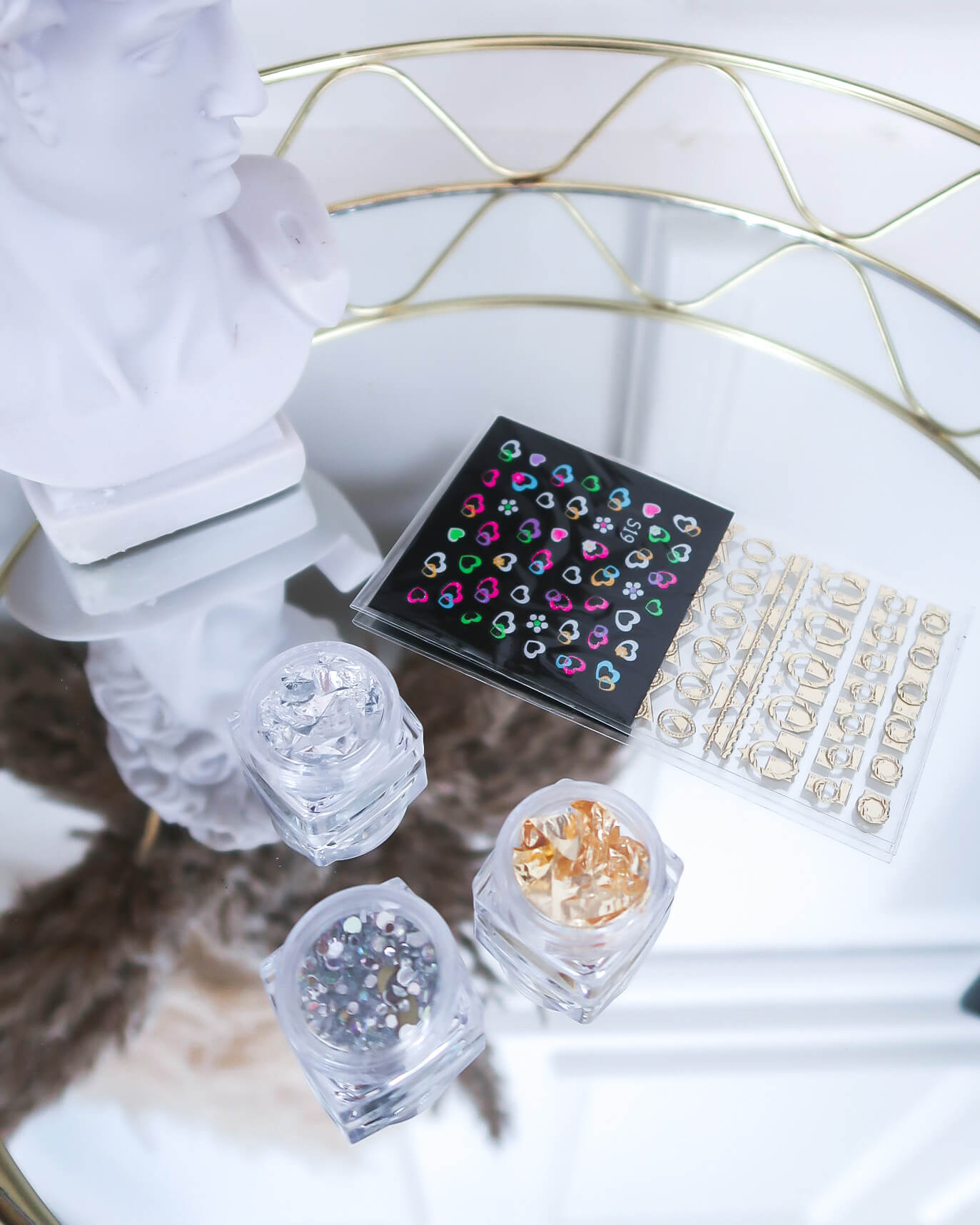 I'll be setting aside some time every few weeks to give myself a fresh mani with my new kits. I can't wait to use all the colours and try out some fun designs on my nails.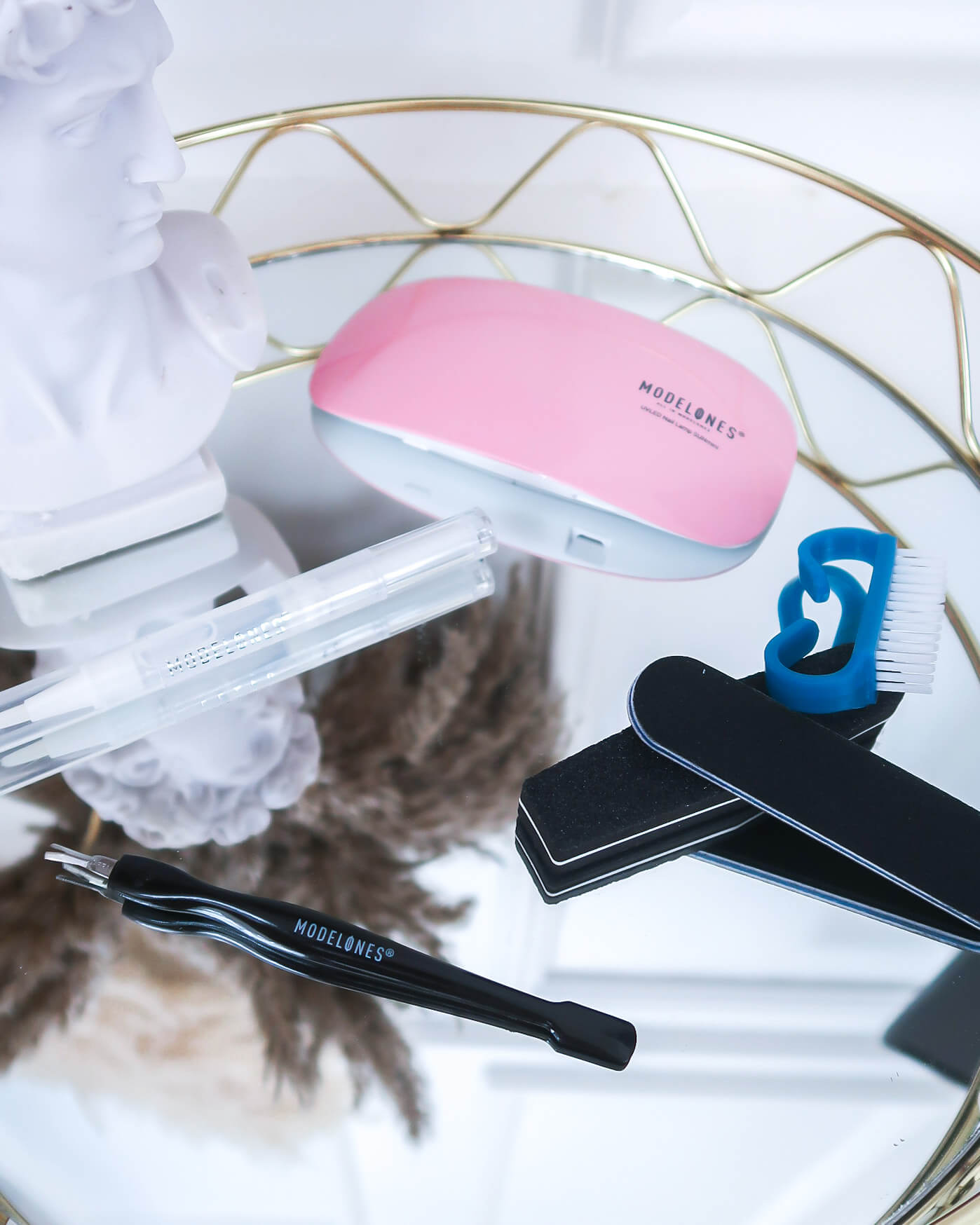 Let me know what you think and if you've ever tried gel polish before? I think I'm going to try some of Modelones acrylic powders next or maybe even their acrylic kit! I also need to practise my nail art, I've only mastered having the perfect polish shade for now