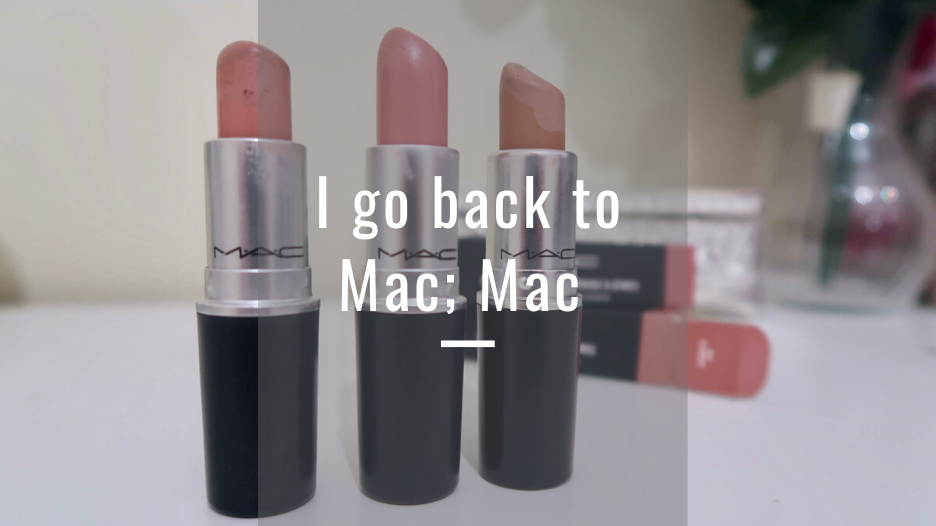 Okay so I have been one of the biggest lovers of the liquid lipstick trend, as someone who doesn't like to constantly feel the need to re-apply their lippy throughout the day, check your lipstick isn't all over your face after every mealtime and end up with lipstick on your clothes and your hands.

But this has come at a cost, and that cost has been the health of my lips. For the longest time they have been dry and chapped and no matter how much By Terry Baume de rose I apply; which I have to say is a great product that usually sorts any lip problems out, they don't seem to be improving.

I can only come to the conclusion that it is my liquid lipstick habit that is making them this way, and stopping them from improving. So I have decided to go back to old school lipstick and invest in some of the best.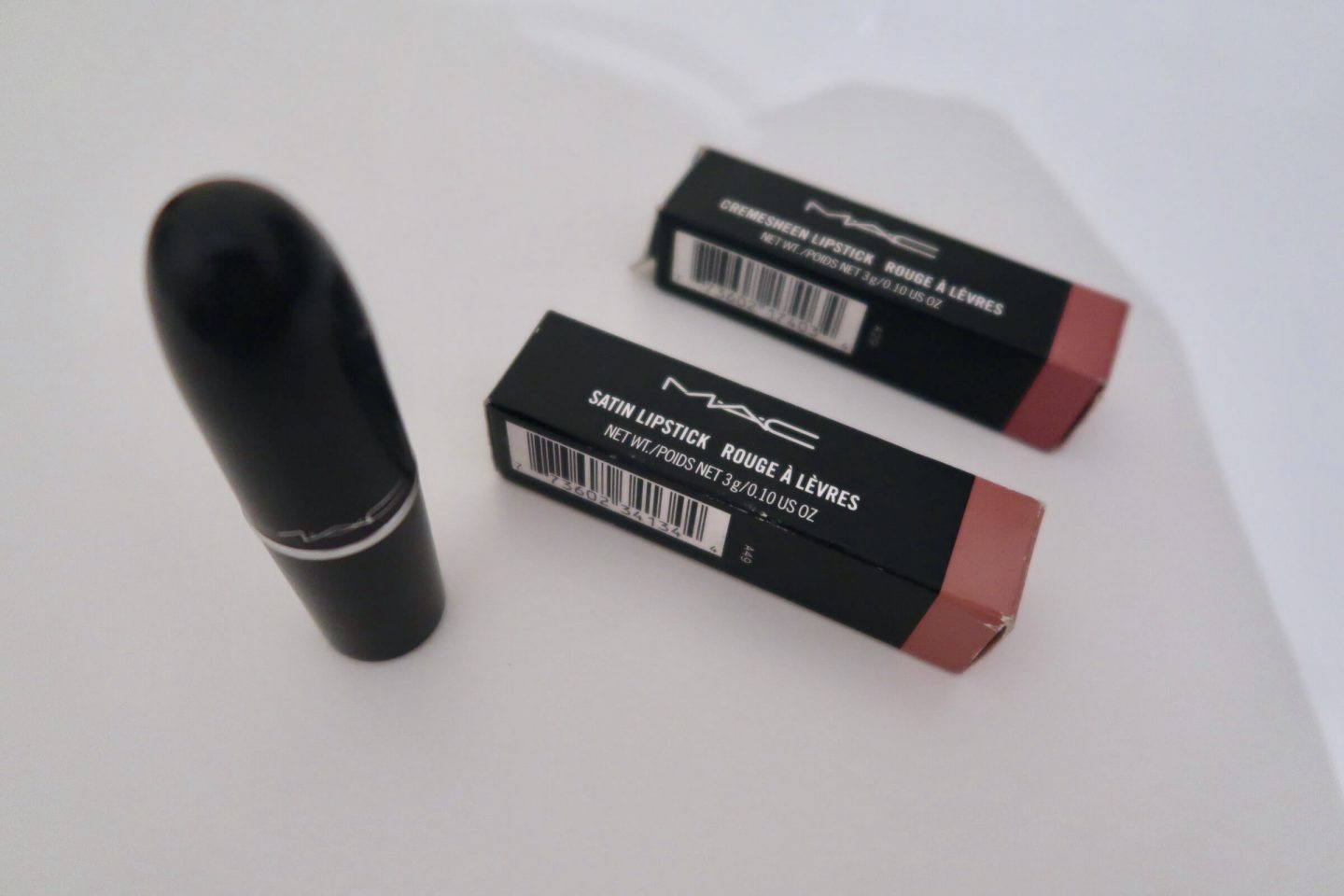 I have always been a fan of Mac lipsticks for the longest time, even the matt ones don't leave my lips in shambles, but I also love their crème sheen ones. I have always loved the vast shade range Mac has to offer, and if I could have them all, I certainly would. However they aren't the cheapest of lipsticks on the market, so I do refrain myself from buying them all.

My all time favourite Mac lipstick that has been my go-to while my lips are healing is Myth. In my opinion Myth is the perfect nude; it's the perfect nude for me anyhow and I love the fact you can tailor the shade with your liner.
If you want more of a pinky affect, use a pink toned liner to line your lips and fill them in slightly before applying Myth, if you want a deeper shade, use a brown liner, and if you just want Myth on your lips, opt for a nude, flesh shaded liner similar to your lips.
Because my lips have been in such bad condition recently, whilst I have been lining my lips I actually haven't been using any liner to fill in my lips, I have been solely using Myth as the pure colour on my lips and even on it's own; I love it.

Since my lips seem to be finally on the mend, I decided to invest in a few more staple shades of Mac lipsticks. I say staple, they won't be staples for everyone, but my staples are nudes, all the shades of nudes, from light browns to soft pinks.

The first lipstick I picked up was Mac Crème cup. I saw this shade again and again on Hollie Woodward and really felt like it would be a good everyday option for me to have in my staple makeup case.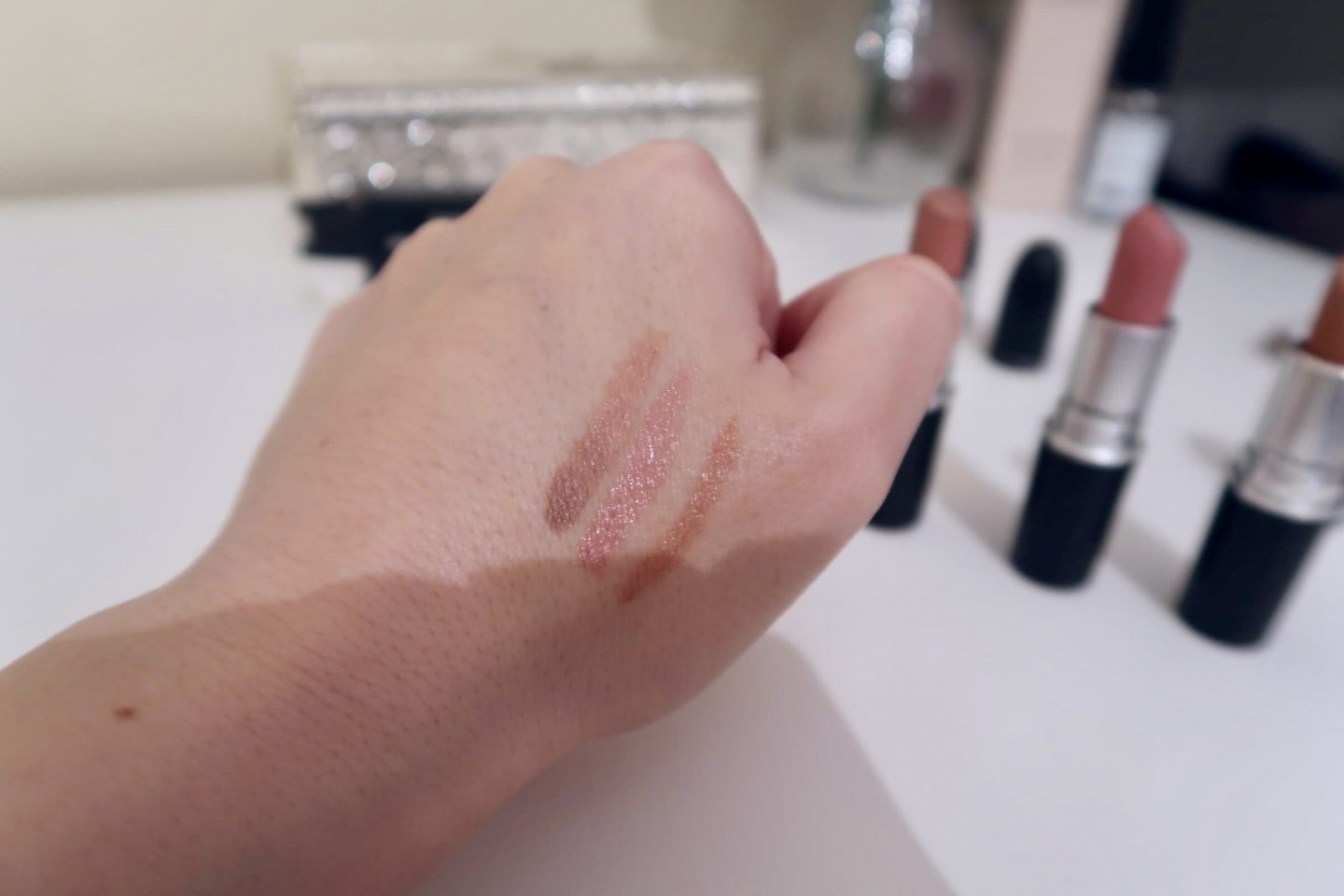 So far I have to say I love the shade and it feels really creamy and nourishing on the lips, which is just what the doctor ordered for me right now. This is one of their crèmesheen lipsticks so I was expecting it to feel like luxury on the lips but I wasn't sure how much until now.

The other staple shade I decided to pick up is Mac Fleshpot from their satin range, as I said I already had Myth, which is from their satin range also so I knew what to expect with this, it's a nice creamy colour and fully buildable but with a nourishing satin finish.
As I said I am so happy with Myth and if I had to only have one, Myth would be the one for me, but I just wanted a similar nude colour but with more of a pink tone to it, especially for when I am not applying liner on the base of the lips first and fleshpot has been a win for me.

Do you have a favourite mac lipstick, or any top tips in general to banish dry lips for good?