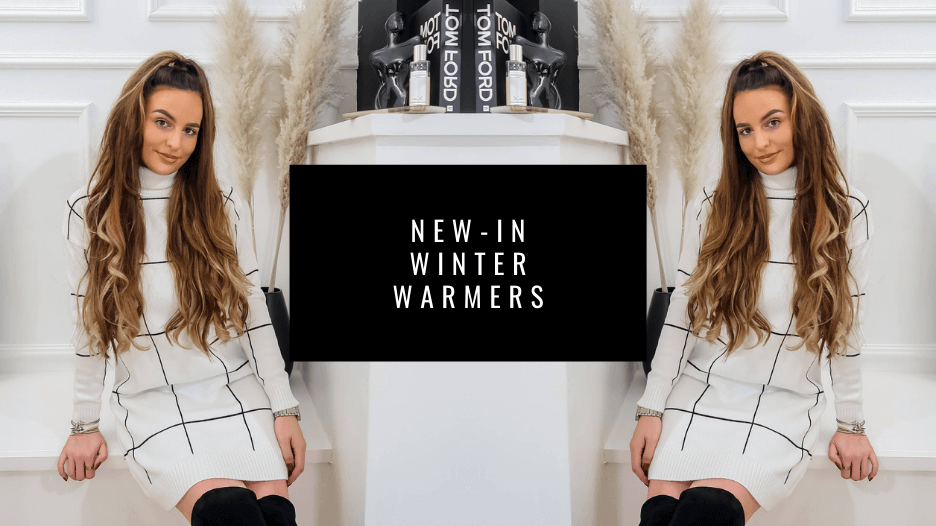 It might have been a weird year this year; OK it definitely has been a weird year, but hopefully things will start to turn around soon and we can venture out and about in our new Winter wardrobe.
I've been adding to my winter wardrobe a lot recently, in particular my winter coat selection. I have a thing for coats, I think because I live in England they are essential no matter what season it is, so I like to have a good selection.
In the winter months, I am definitely all about the fur, the cosy and the teddy coats and I have some amazing new pieces to show you from Chicwish.
First I want to show you this Ivory rabato belted wool-blend wrap coat. I personally think nothing beats a classic wool-blend coat in the autumn winter months and a piece like this is timeless.
I hadn't until now owned a wool blend coat in a light colour, for years I have always worn dark colours in winter, but I'm starting to love the winter white's, creams, beiges and all the neutral tones in the winter months too.
The quality of this coat is amazing, it's nice and thick, looks really chic and expensive and for a wool-blend coat I think it's a really good affordable option.
I love the feel of a tailored look with this coat belted, but you can easily wear it open for a more relaxed waterfall feel.
The next coat I have to show you, and probably my new favourite coat I own is this gorgeous brown faux fur pu leather belted coat. I mean anything fur and I'm already obsessed but I love the fact this is more like a jacket, so it's really fitted and dosen't drown you which is common with fur coats.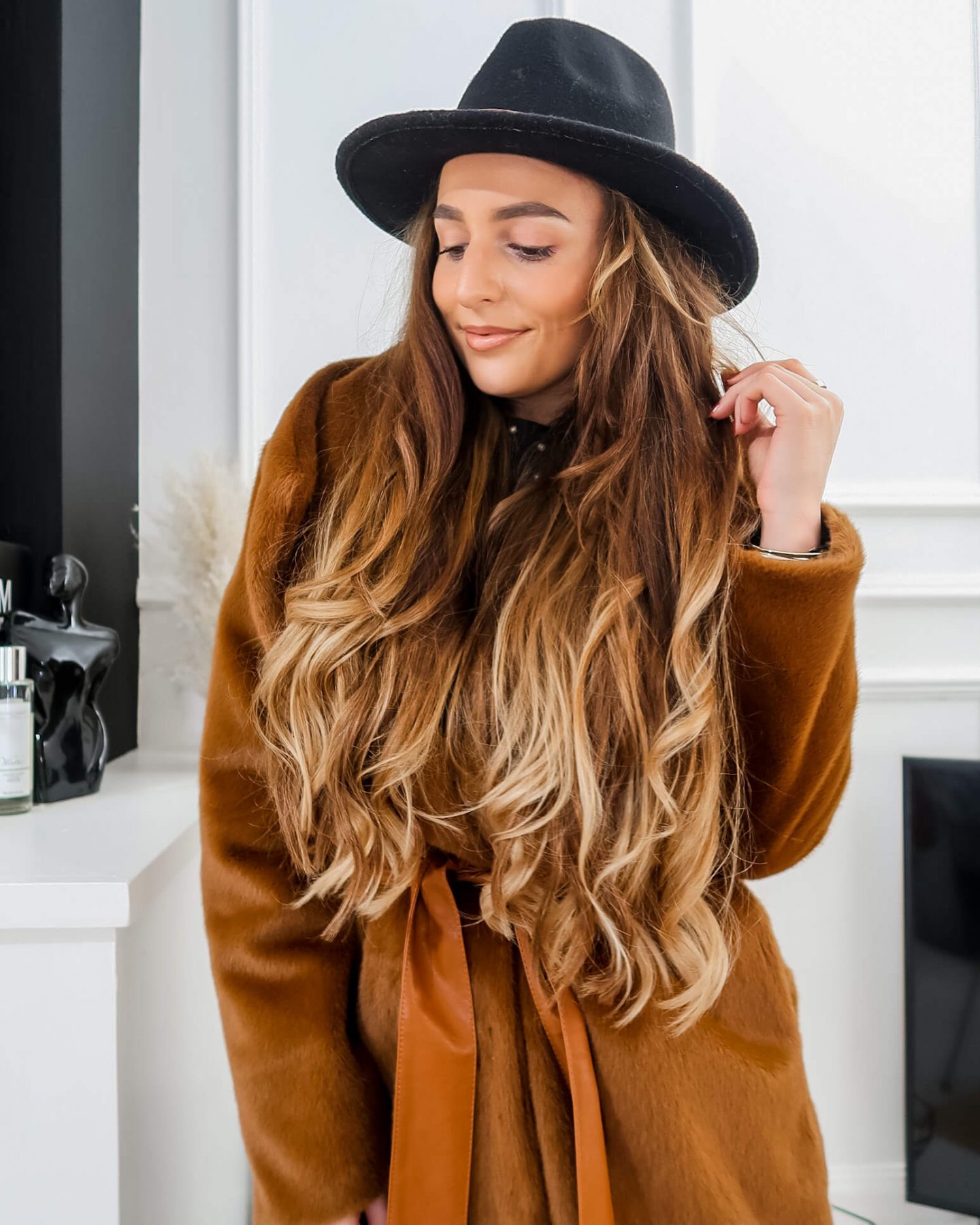 I also love the over exaggerated collar on this coat, it makes it look and feel way more luxury! and of course the added piece of PU that belts this coat around the waist; for me just makes it perfect.
Again it's another classic piece I will have in my wardrobe for a long time, and the belt can always be removed for a more oversized relaxed fit, but like the first one, I'm definitely more of a coat with a belt kind of girl to synch it in at the waist.
Another new classic coat I have picked up is this black teddy coat, it's actually called 'feeling of warmth' faux fur coat, and you really can feel the warmth in this.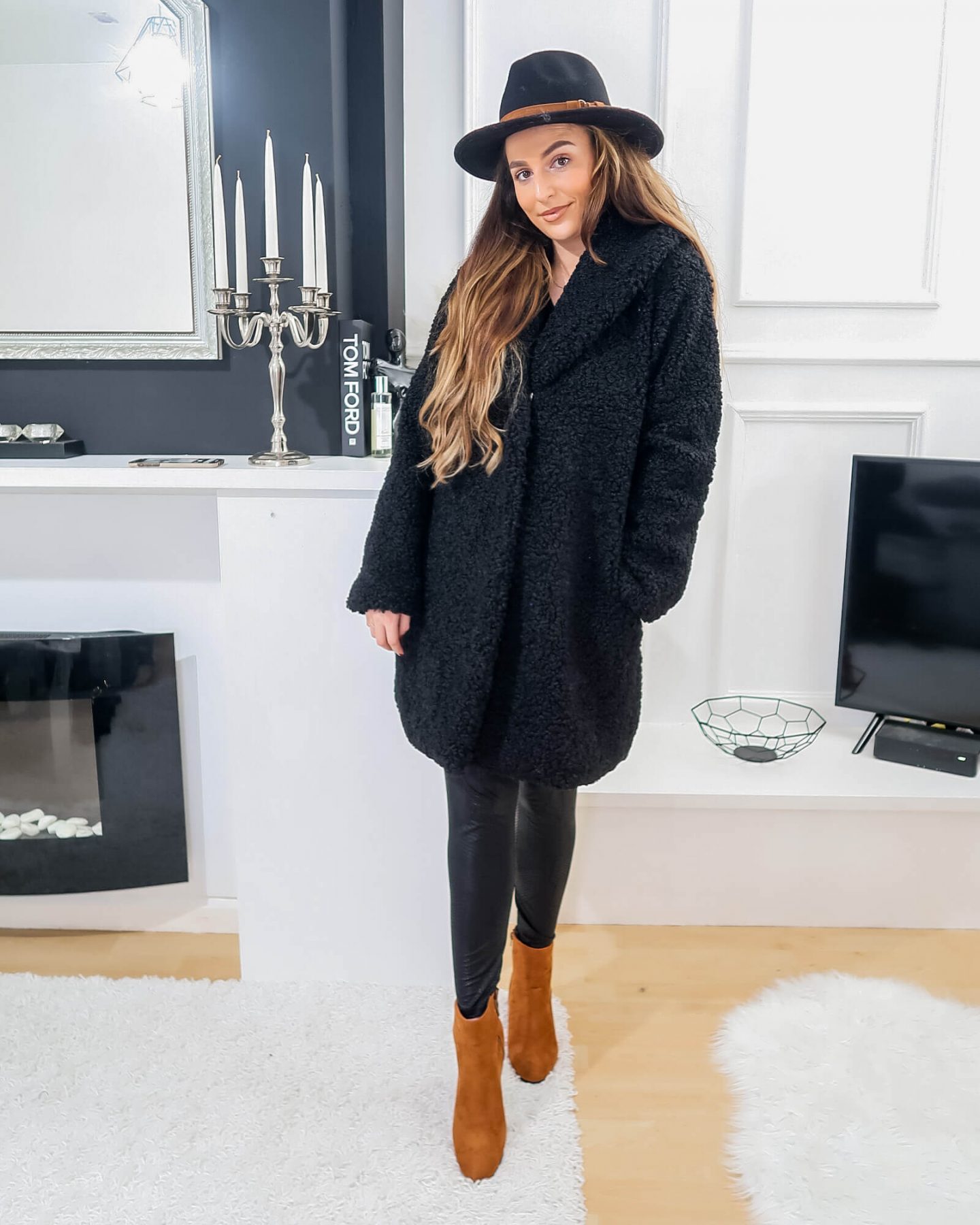 The teddy coat trend has been around for a few years now but I was yet to have one in just a classic black, well I actually only have one other and that is in a camel colour but it's not half as thick and warm as this one!
I feel like you can't go wrong with a teddy coat, they are the perfect throw on coat over any outfit, and in a classic black colour, it makes this perfect for work (when we eventually do get made to return to the office that is haha)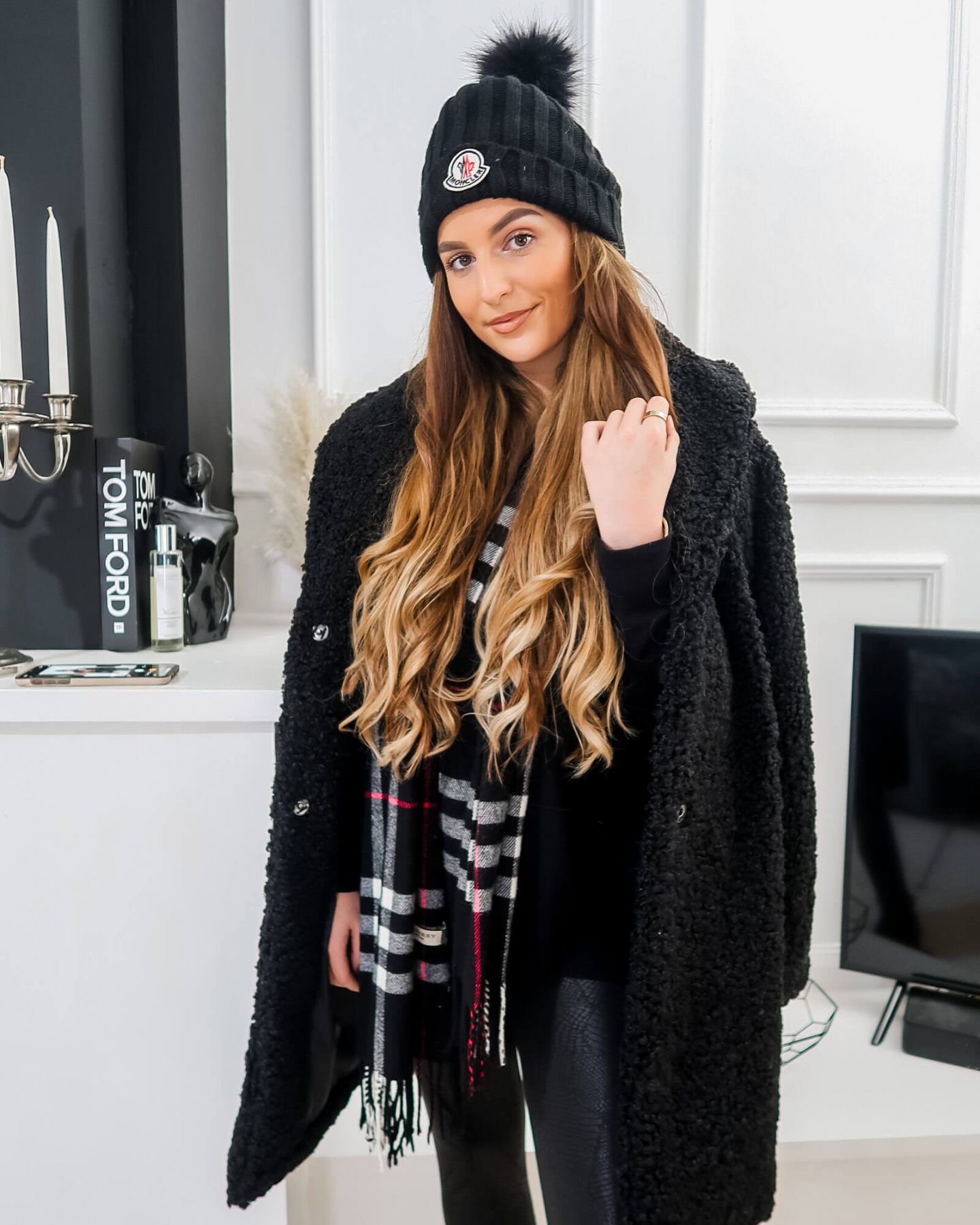 Moving away from coats slightly, I also do have two other new pieces to show you that are also new bits in my winter wardrobe and are guaranteed to keep you cosy and warm this winter wether your indoors or outdoors.
The first piece you may recognise slightly. It's this cuteness on sleeves chunky knit cardigan, I am so obsessed with these cardigans, they are the thickest chunkiest things I own.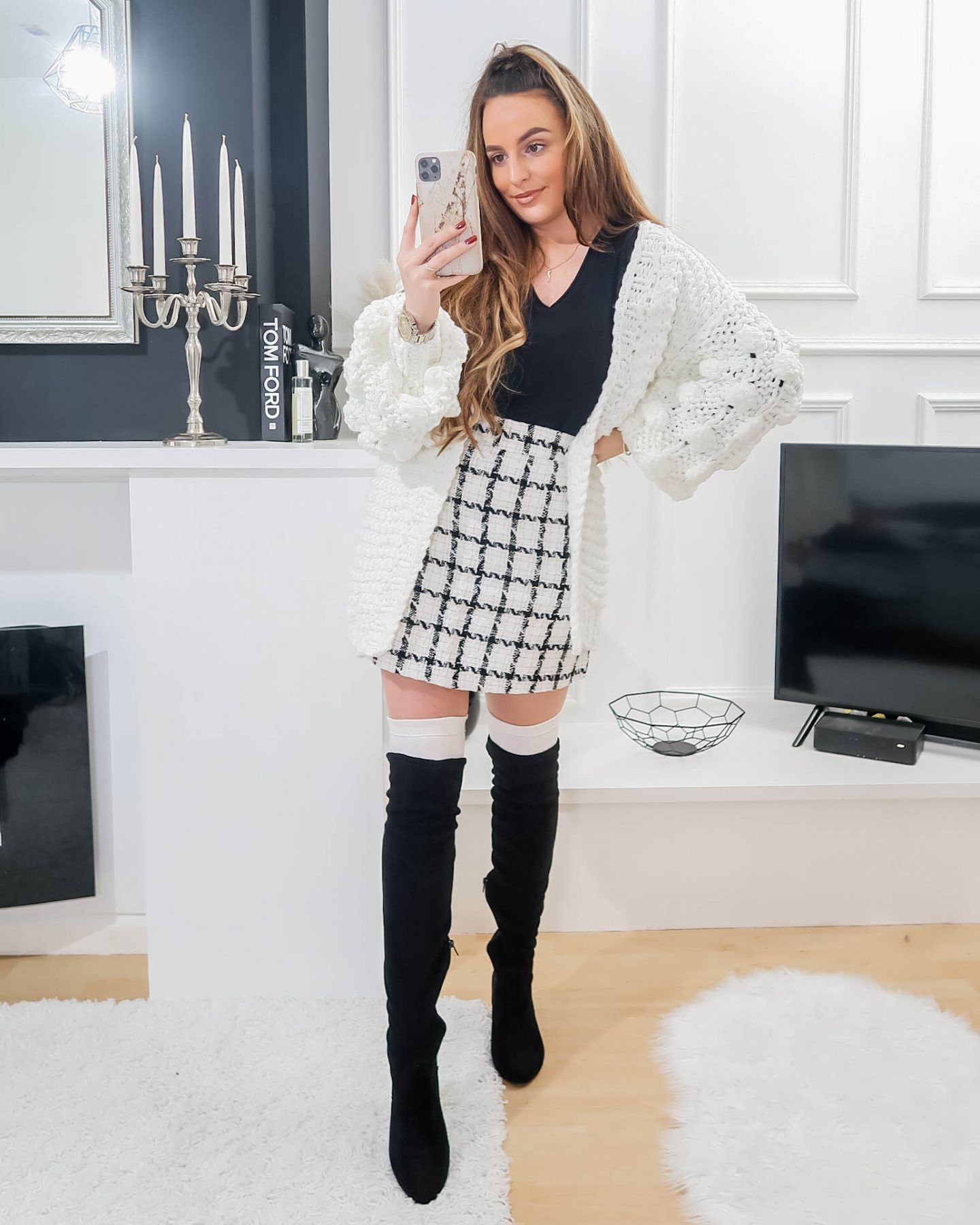 A while back I picked up this cardigan in a caramel colour and you guys were just as obsessed with it as me, I just had to get my hands on another one!
I remember a few years back buying one of those chunky knit blankets for my bed and this is like the same thing but in a cardigan version, it's genius.
As I mentioned earlier I have been loving wearing white at the moment, feeling christmassy in my winter wonderland outfits, and I thought this chunky cardigan in white would just go with everything in my wardrobe, no matter what season, this will certainly get it's wear out of it (yes we still need cardigans here in the summer unfortunately haha)
The last item I have to show you, also another white item (can you see the theme here haha) it's this gorgeous warm welcome grid turtleneck jumper dress.
Nothing beats a jumper dress and otk boots for me in winter, that would be my going out for dinner or drinks look every time. Yes I might just be sat by the fire eating a cheeseboard at home this year, but we can still dress super cute right?
This jumper dress is such good quality, the material is nice and thick so it's not see through at all, but it's also not too bulky, it's definitely more of a fitted jumper dress which I love as most of mine are really chunky oversized ones, great for comfort but not the most flattering.
Again I love the black and white, I am a big monochrome fan and anything checked, grid style, always makes something feel a little more luxury to me. I think they also did a short jumper version of this dress, and I want to say they also had it in a few different colour ways, definitely a black with the white grid details on I'm sure.
I hope you enjoyed this little post and having a sneak peak at the new items I have in my wardrobe. This post is a little more image led than usual, let me know if you prefer it and as always I will leave links to everything featured below so you can shop my looks.