Can you believe it's Christmas in 11 days?! Me neither! This year, despite all the horrible times, panic and chaos that it has brought us, it's another year that has just flown by.
I still have no idea what I'll be wearing on Christmas day this year. I won't be doing much; that is for sure, but I can still have a great festive time at home with my family and that is the most important thing.
I was undecided wether to go comfy or dressy this year, I mean 2020 has been the year of loungewear, but it's only Christmas once a year and I do love any excuse to dress up so I think I will be dressing up.
I may not go as full on glam as I usually would, but something slightly fancy and festive that's for sure.
So in the spirit of holiday outfits, I have some new pieces in from Chicwish which has vastly become one of my favourite online stores. The delivery is super speedy, the quality is insane and the prices are very reasonable which is always a bonus right?!
The first item I have to show you and a contender for Christmas day is this Sequin Floral Ribbed Chunky Knit Sweater in Black. We all know there's nothing better than a thick cosy knit jumper but this one has beautiful silver sequin flowers on it, which makes it perfect for the festive season.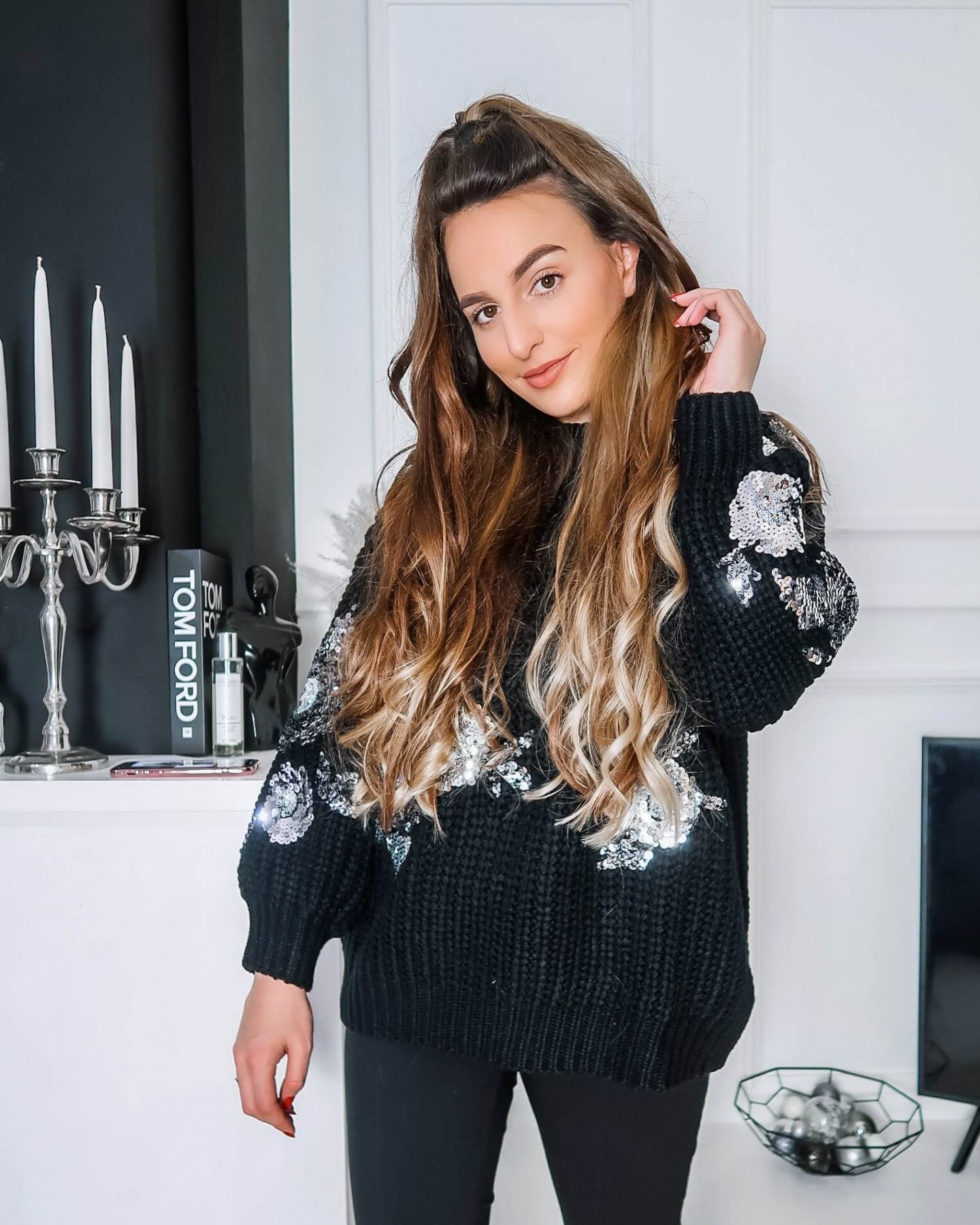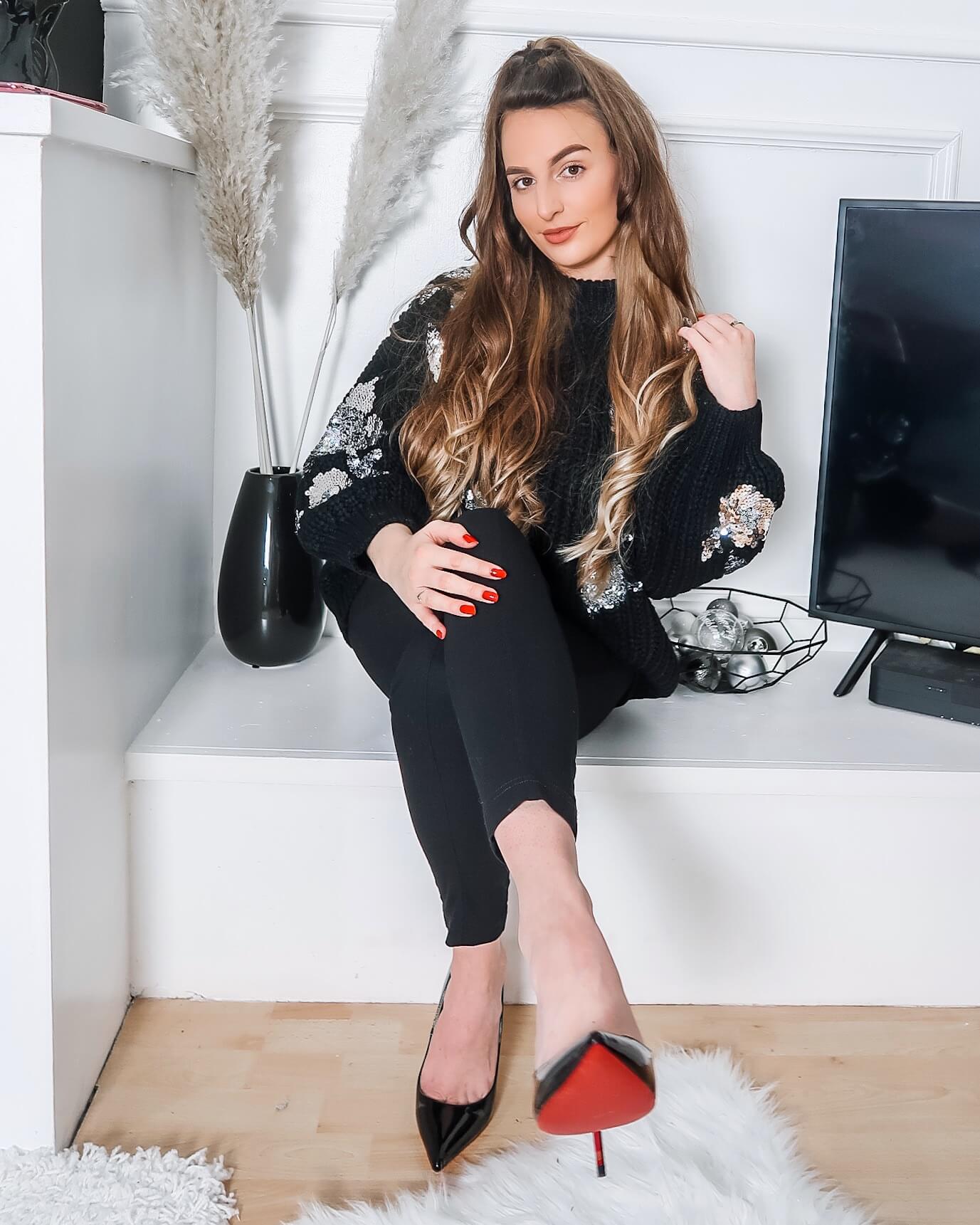 I opted for this sparkly jumper in black, I mean you can't beat a classic black jumper, it will go with everything, but they did also have this in another colour-way if you want to add a little colour to your Christmas outfit.
The next item, is maybe not so festive, but certainly something that I will be wearing this season. It's this Wool-Blend Plaid Double-Breasted Coat in Brown, again they had this in another colour way but I just love the tones in this coat.
It's got the thickness of a coat, but the structure of an oversized blazer which I love and these colours are perfect for not only winter but fall too, I can see me getting wear out of this piece year after year, because a classic plaid print is, in my opinion; timeless.
Now this is a piece that I think you will all love, because you loved my brown fur wrap coat from Chicwish so much. It's this Bowknot Soft Faux Fur Vest in Cream.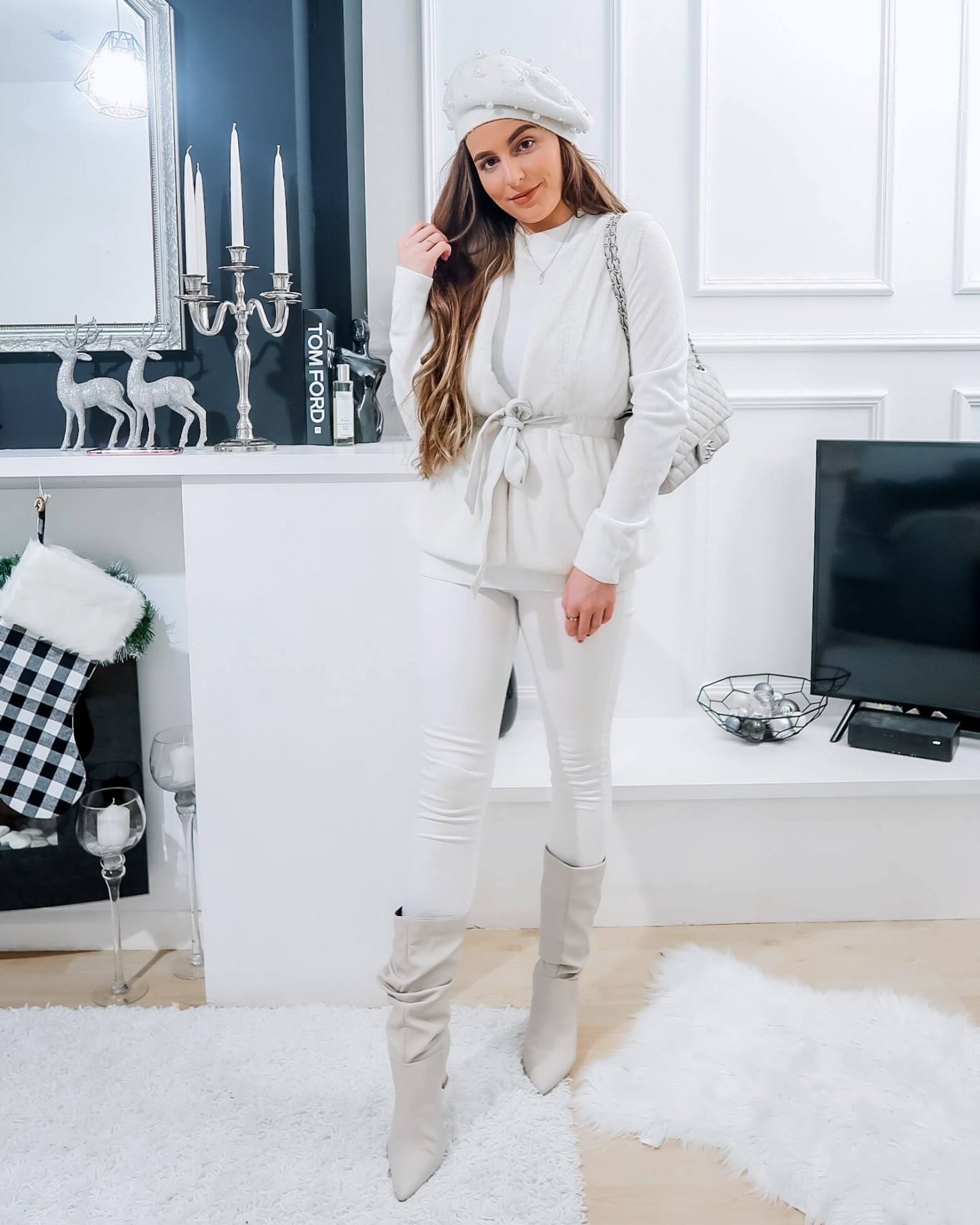 They also had this piece in black and I was super tempted but as I mentioned a few posts back now, there is something about whites and creams at this time of the year that I love and I thought it would go perfect with my new cream beret.
The faux fur items from Chicwish are some of my favourite, they are the softest pieces I own and have ever owned. I can't wait until I can wear them out and about and show them off in their full glory.
This fur gilet has a suede tie belt which is elasticated so you can really pull it in at the waist which I love and I think it also gives a really nice touch to a simple faux fur vest.
The last item I have to show you and one of my favourites is this Buttoned Ruched Neck Satin Top in Tan. I have been seeing satin shirts a lot recently but I have been waiting for one to catch my eye that has a little bit of something special if you know what I mean.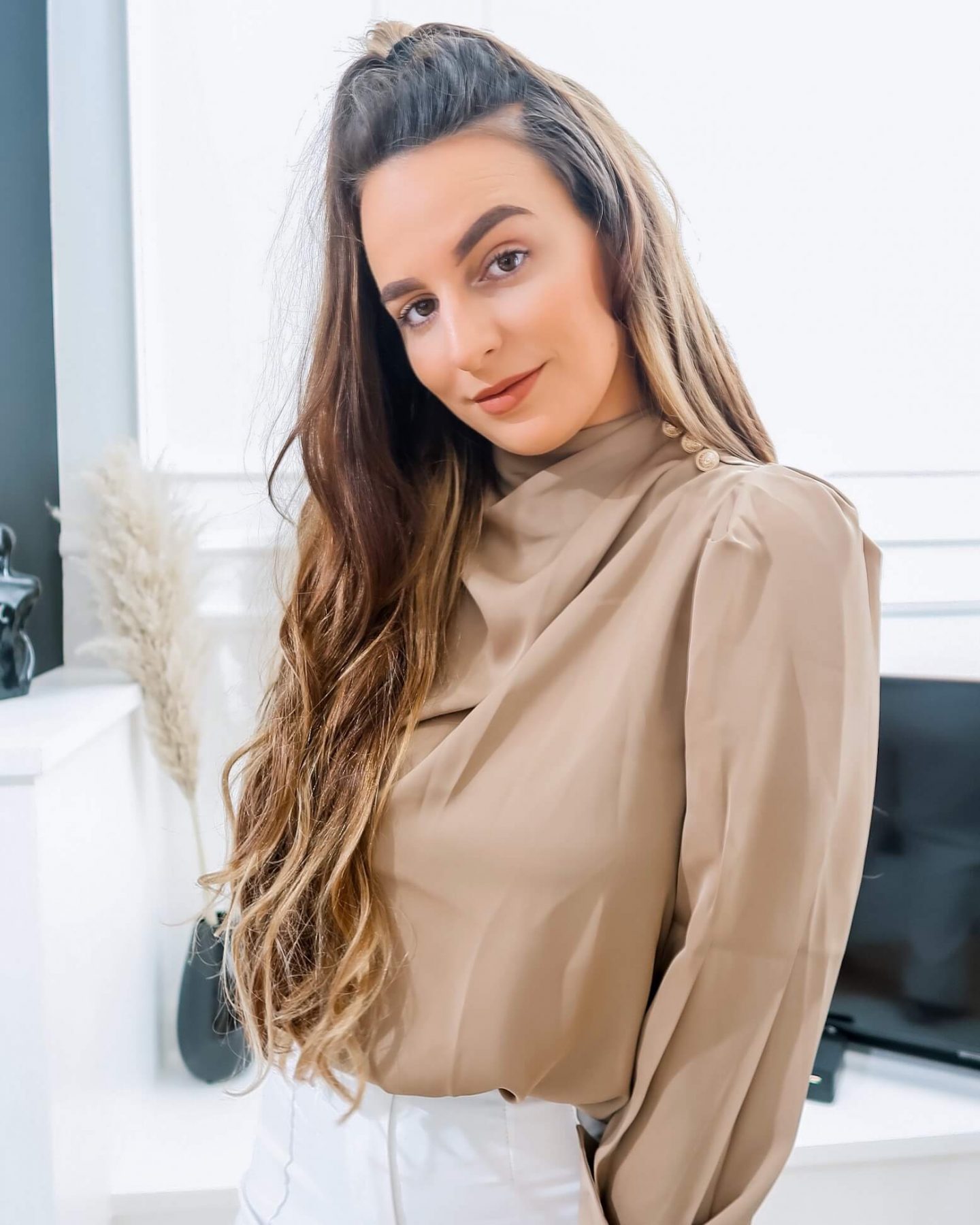 As soon as I saw this satin top with the ruched neck and the little gold button detailing on the shoulder I knew I had to have it. There is something about pieces that have gold button detailing that just makes them look really expensive and luxurious in my opinion.
This shirt is super affordable too as it's under 50! I think this paired with a white pair of flared trousers or jeans would be the perfect combo.
This tan colour will actually go with so much in my wardrobe already from black trousers to blue jeans even. The possibilities for re-styling this piece is endless, which I love.
Have you decided what your wearing this Christmas yet? Let me know your favourite piece.