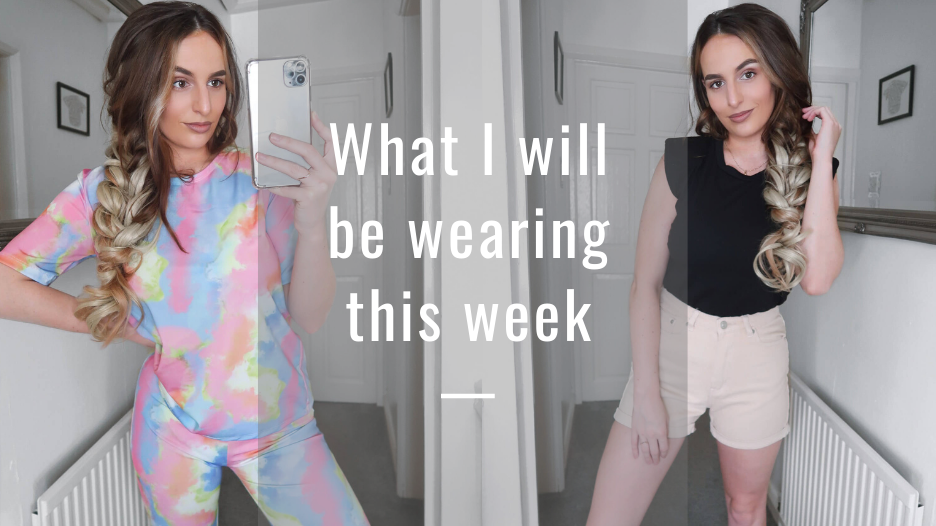 Well it's the start of another week. I actually woke up really positive today, I have had a really busy morning at work so the time has just flown by and now I'm taking an hour out to relax with a bit of lunch and an iced coffee.
The weather has taken a turn for the worst in England this last week or so, but hopefully that lovely weather will be back again in no time!
My heating actually came on yesterday for the first time in months, so that was very strange to say we are now in June, but it means it's warm enough to get my shorts back on (inside of course)
Yesterday I had some new pieces arrive from Femme Luxe, as I am sure you will know I work with Femme Luxe on a continuing basis to show you the latest pieces from their collections.
I had a bit of a try on sesh yesterday and found some lovely new pieces I will be wearing this week, so keep an eye out for them on my Instagram, if you are not already following me over there, my handle is @holajoannekennedy so come and say hello 🙂
The first item I picked up was this black puff shoulder sleeveless top, now shoulder-padded t-shirts have been everywhere this spring summer and I have been really loving them.
I do really like structured pieces anyway, and I'm a big fan of tailoring so this is the perfect summer option. I think I have been last to pick one up and have just been doing a DIY version for the last few weeks by tucking my t-shirt sleeves into my bra strap but now Femme Luxe have this really affordable version I have no excuses haha.
I picked this up in a size L which is a 12/14 and I would say it's on the smaller side. I mean it fits great and I wouldn't want it any bigger but it is in no way a 14, I would say it's a standard size 12, so bare that in mind when choosing your size.
Here I have paired it with this pair of sand high waisted shorts. These are also a new purchase from femme luxe and I have been after a pair of shorts in this colour for a while.
Unfortunately they are slightly a bit too tight so I might have to alter the button on these. I picked these up in a size 10 for reference and I am a size 10 on bottoms pretty much everywhere but these fit definitely more like a size 8 and not one of those big size 8's either as I can often get in those relatively easily haha, so I would 100% recommend sizing up in these.
The next thing I picked up was this tie dye oversized t-shirt co-ord. As I mentioned a few posts back now I have been loving the tie dye trend and this I think will be my new workout set.
It's like a lycra material that's great for workout clothes and I have been loving doing Chloe Ting's workouts at the min so a new workout set was just what I needed.
I picked up this set in a ML which is a 12/14 and they fit great, lycra is a pretty fitting material so the bottoms remained nice and snug which I like while my top staying looser.
The last thing I picked up was this oriental style printed dress. It's got a bardot neckline, ruching down the side and it's in this lovely green colour which I think is perfect for a nice summer day (hopefully one day soon)
The only thing with this dress is again it was on the smaller side, so it was actually rather short on me I felt, or maybe I was just having one of those self conscious days yesterday.
I picked his up in a size 12 and I would say it's a very small 12, more like a 10. So it does fit, but I'd say it's snug. If you like your dresses with a little more room for movement I would say size up, but if your happy with them snug they go for your normal size.
Overall I think I found some really great bits, it's a shame some of the sizing seemed off, but potentially I have just put on a few 'lockdown pounds' shall we call them haha.
What do you think of the new bits I have picked up?