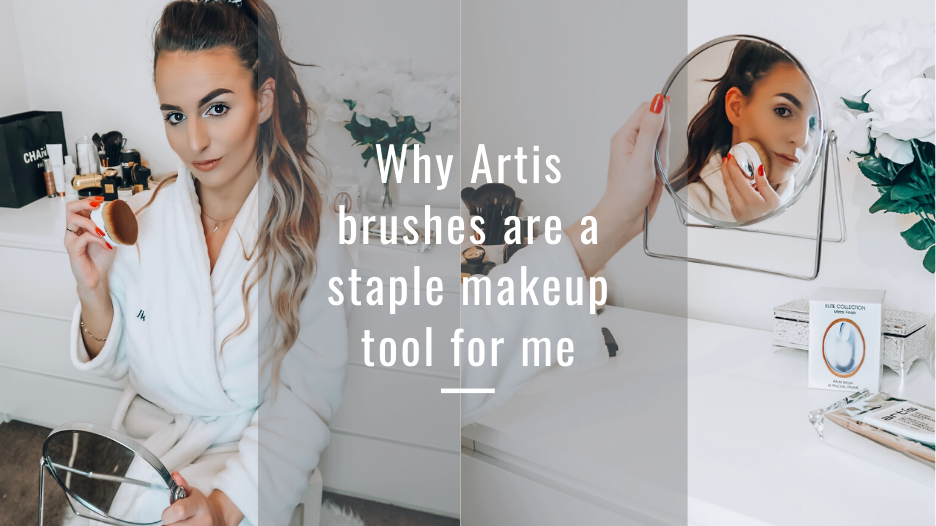 I remember when I first got my hands on an Artis makeup brush, it was quite a few years ago I believe and it was one of their oval brushes, in fact; it was the first oval brush I had ever come across and not only did the quality of the brush blow me away, but the speed in which in enabled me to get ready on a day to day basis was a major benefit for me.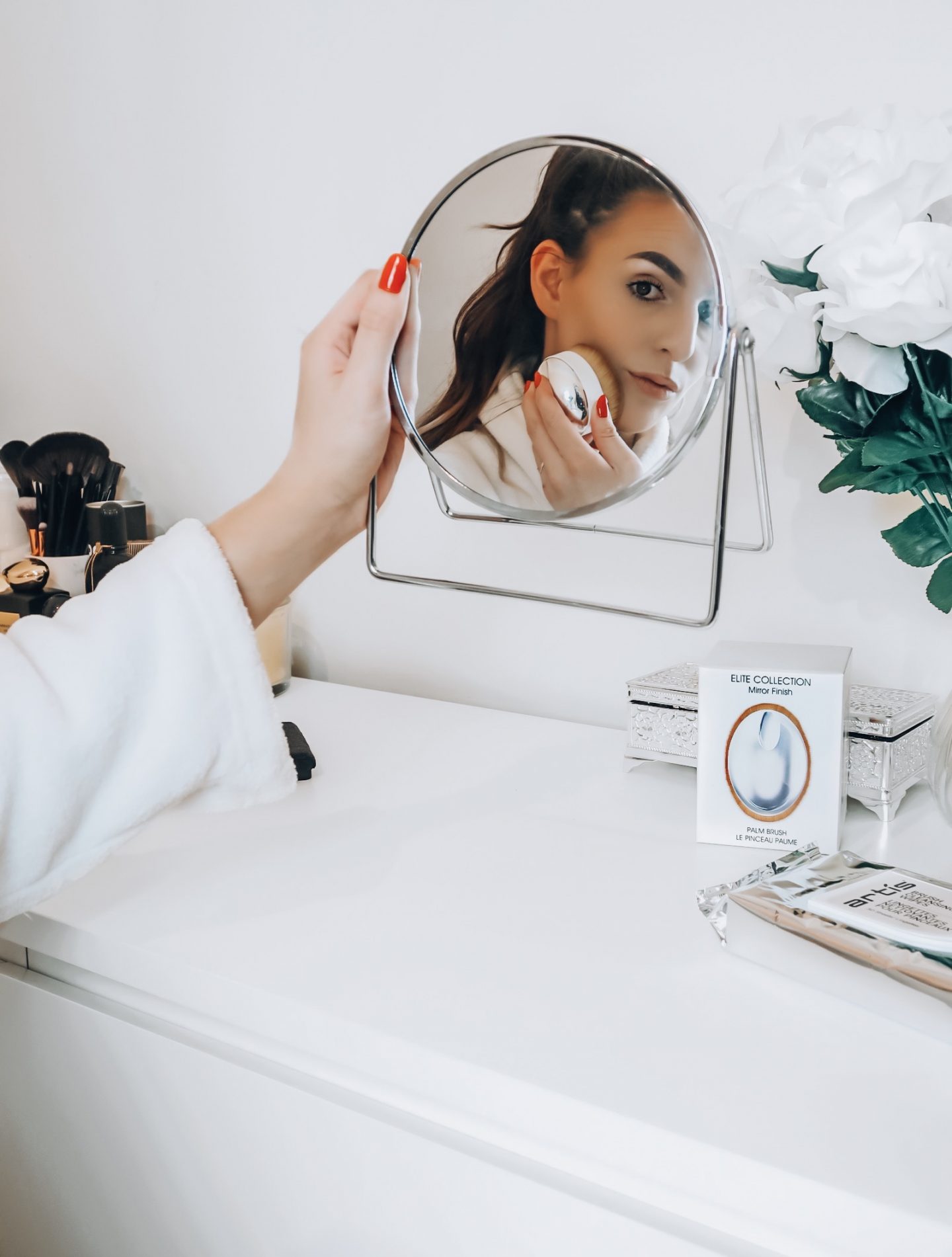 Obviously as always after the oval brush was discovered a hundred others popped up on the market and ones at much more alternative prices. I tried them all, from a middle range drugstore brushes to a super affordable Primark one, and don't get me wrong, they also made the process super quick, but I have to say I could really tell a difference in the quality, they weren't as soft and luxurious as the Artis brushes I had, their bristles often shed and left miniature hairs across my face, and they certainly didn't last as long.
It's safe to say even years down the line my Artis oval brushes are the ones I always go back to and what a wonderful way to start 2020 by announcing that I have been offered an amazing opportunity to work with Artis and try out some of their other products.

I couldn't quite believe it, as a brand I have purchased from and loved for many years to want to work with me, I am over the moon and it is definitely something I am very grateful for.
As a disclaimer please note that while all opinions are my own, the products shown have been gifted to me by Artis.
Admittedly over the years I have changed the way I do my base makeup, and I often think it depends on the base product I am using and also the finish I want, as to what makeup tool I reach for. During the summer; particularly on holidays I find myself sometimes using my fingers or a fine face brush. For an evening out I find the beauty blender or some type of sponge seems to give a much thicker coverage; which therefore makes my base last longer and then my everyday makeup I have always loved an oval brush. Well that was until recently.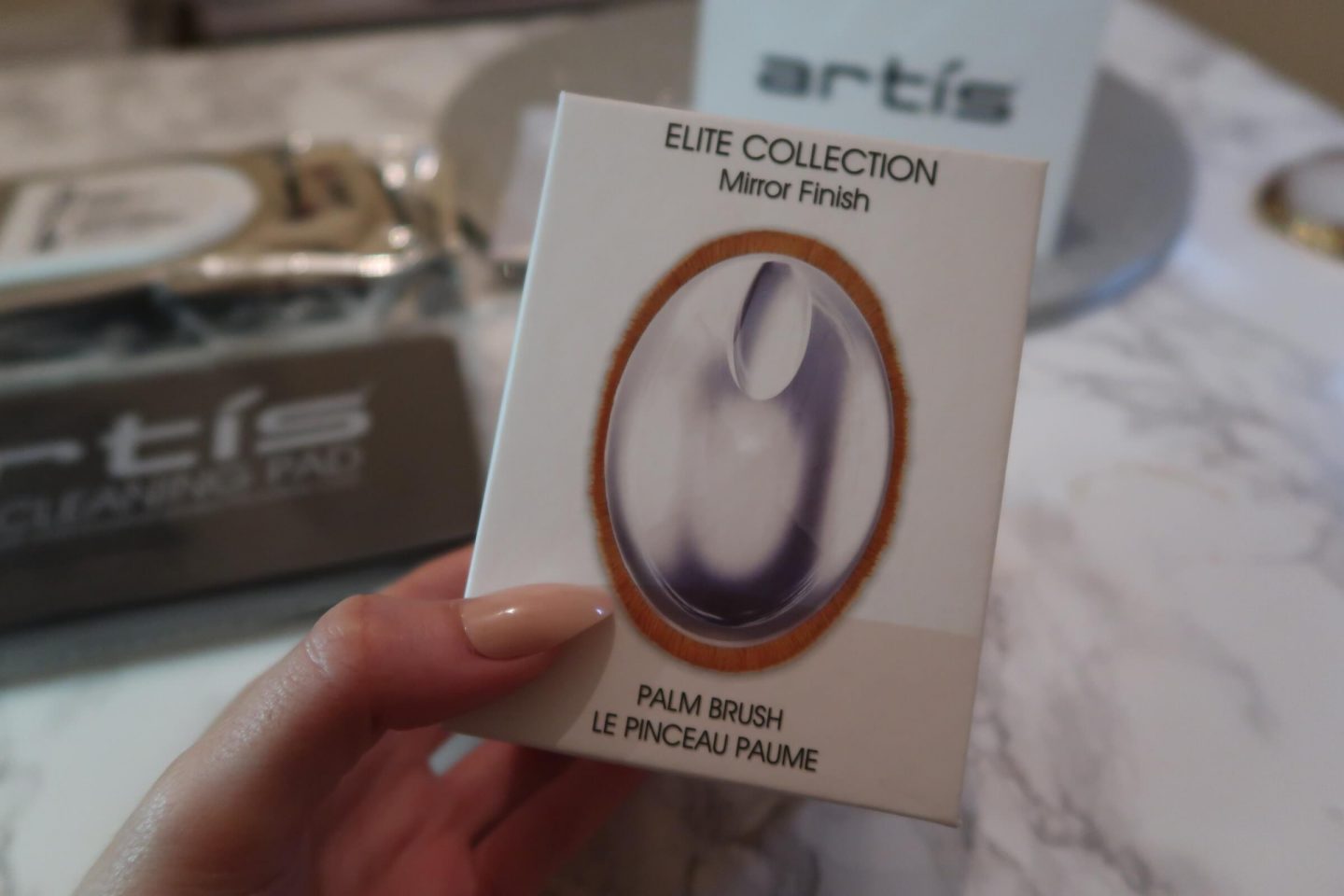 I have just recently discovered the Artis palm brush; it's simply like a giant oval brush, but it is held in the palm of your hand. Now whilst this doesn't seem to be a new product, this is a new product for me, as I haven't seen anything like this before from Artis or anyone else on the market.
The bristles are the softest, it literally feels like a feather is brushing across your face, it's even quicker to apply your makeup that the original oval brushes and it leaves the perfect finish.
I was also sent the Artis brush-cleaning pad, which is another great invention I have never seen before. The texture is similar to a microfiber cloth but has anti slip resistant properties and a special formula built in that instantly removes dirt and makeup from your brushes.
Obviously for a full clean, a little of the Artis brush cleaning solution should be added first but for a quick freshen up of your brushes this system works perfectly, because lets face it, brush cleaning is one of them things we should do more often, but for some reason, we just don't! I know I am a culprit of this anyway!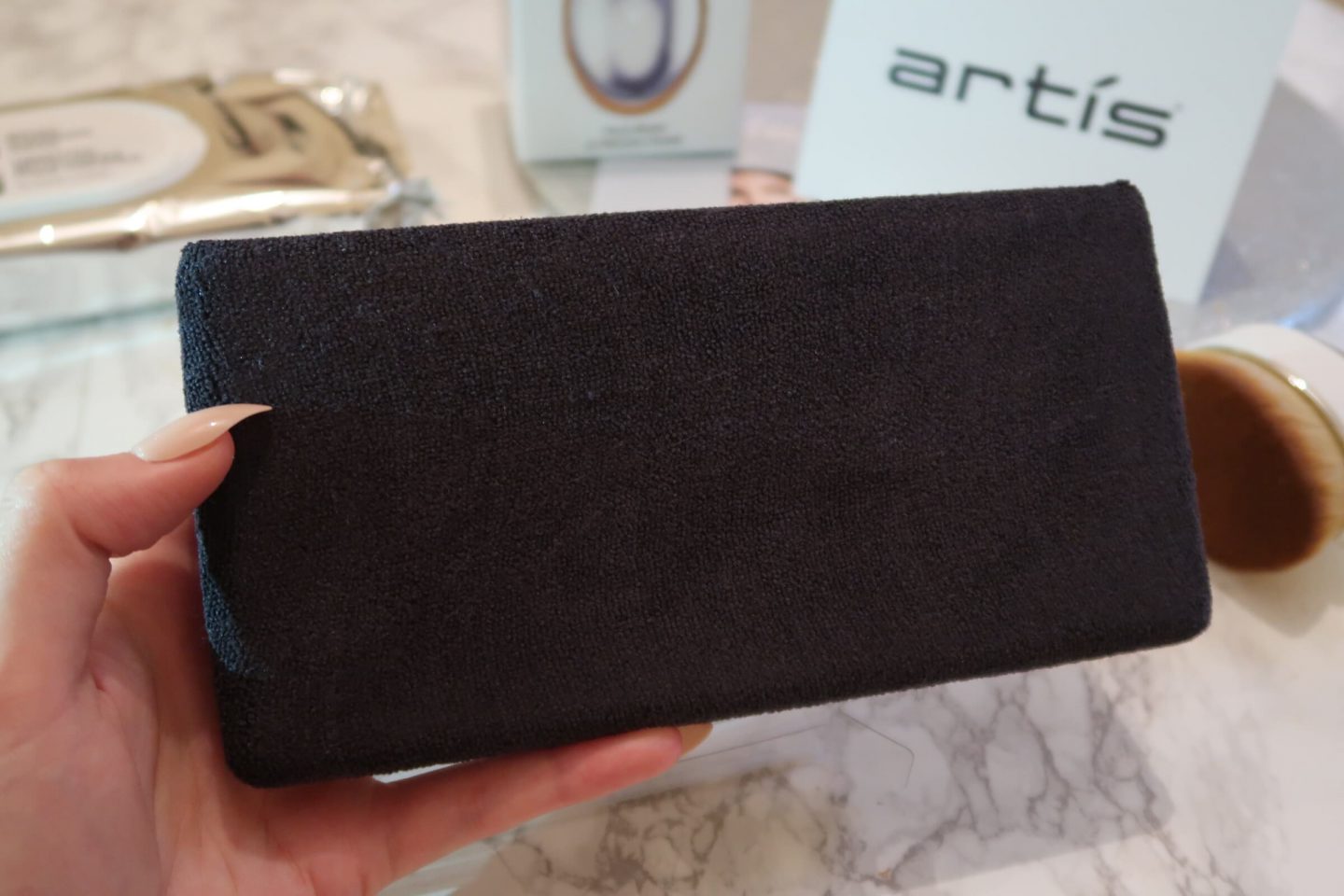 Another thing I was sent was the Artis brush cleansing wipes; ok now these are going to be a repeat purchase for sure. You know when your having them lazy days and you just don't feel like doing your whole skincare routine so you reach for a makeup wipe. Well now you can do the same thing with your brushes.
Maybe you don't have time to give them a full clean but you know they are due for a refresh, you can simply reach for an Artis cleansing wipe that is saturated with their original formula; which is of course brilliant! This also makes it super easy to clean your brushes on the go, for example when on holiday.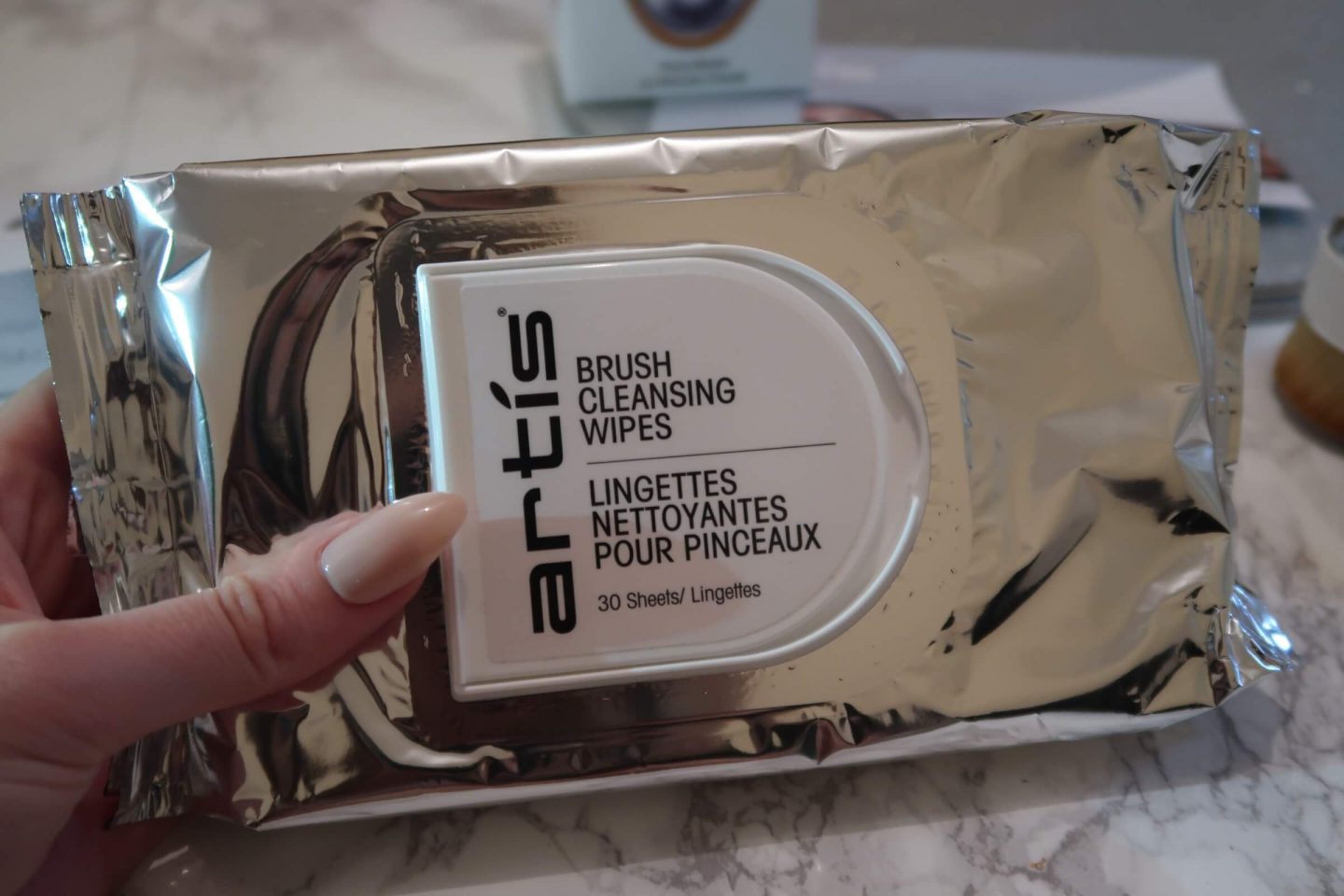 The way I do my makeup and the way I clean my brushes has, to put it simply, been transformed. It's not only effective but it's super quick and with everything we all have going on all the time, who doesn't like the idea of making some time back up during the day so we can have more time for the other things we love in life.

This year I really want to make sure I am looking after my brushes better, it not only feels great to be using what appears to be a brand new brush again once cleaned, but think of how unhygienic your brushes might be at the moment.
Skincare is so important; I have recently become really interested in skincare and the science behind it, remember your ski need's looking after, especially seen as though unfortunately we are all getting older, so by simply improving the cleanliness of your brushes, you are already helping your skin so much.
I hope you found this post useful and if you would like to checkout anything from the Artis range I have an exclusive discount code for you which will get you 20% off anything from the website. Simply use the code HOLAJOANNE20 at the checkout! *note this code is not valid on any sale items*
I'd be keen to know what your go-to makeup tool to apply your foundation is?