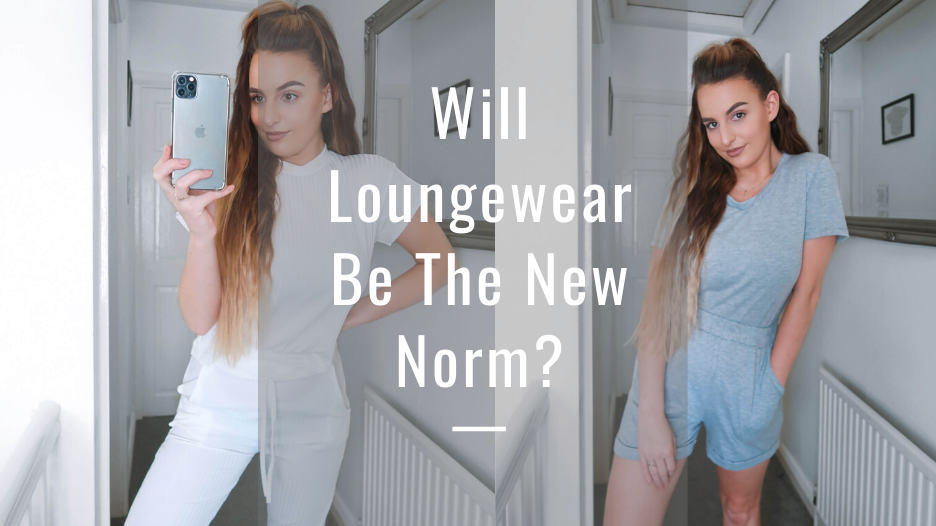 As my loungewear collection grows week by week I have to wonder if loungewear will become the new norm? Now I can't quite see myself rocking a pair of joggers and a bodysuit in the office, but will offices become a thing of the past?
I don't know about you put I hope so. I never really knew what it was like to work from home before this global pandemic we have found ourselves in, but I have to say I am over the traditional 9-5 office work-life and more-so the commute.
It's just shown me how unnecessary it is for what I do. I can quite happily do my job from the comfort of my own home in the comfort of my loungewear, and when winter rocks around, I know I will be even more grateful to be wrapped in my cosies not stood outside waiting for delayed public transport!
So with that being said I have added a few more pieces to my lounge collection! As a disclaimer the below items were kindly gifted to me but all opinions are my own!
The first new piece I picked up was this gorgeous white two-piece. I love anything and everything white in summer! and I also love these ribbed loungewear sets.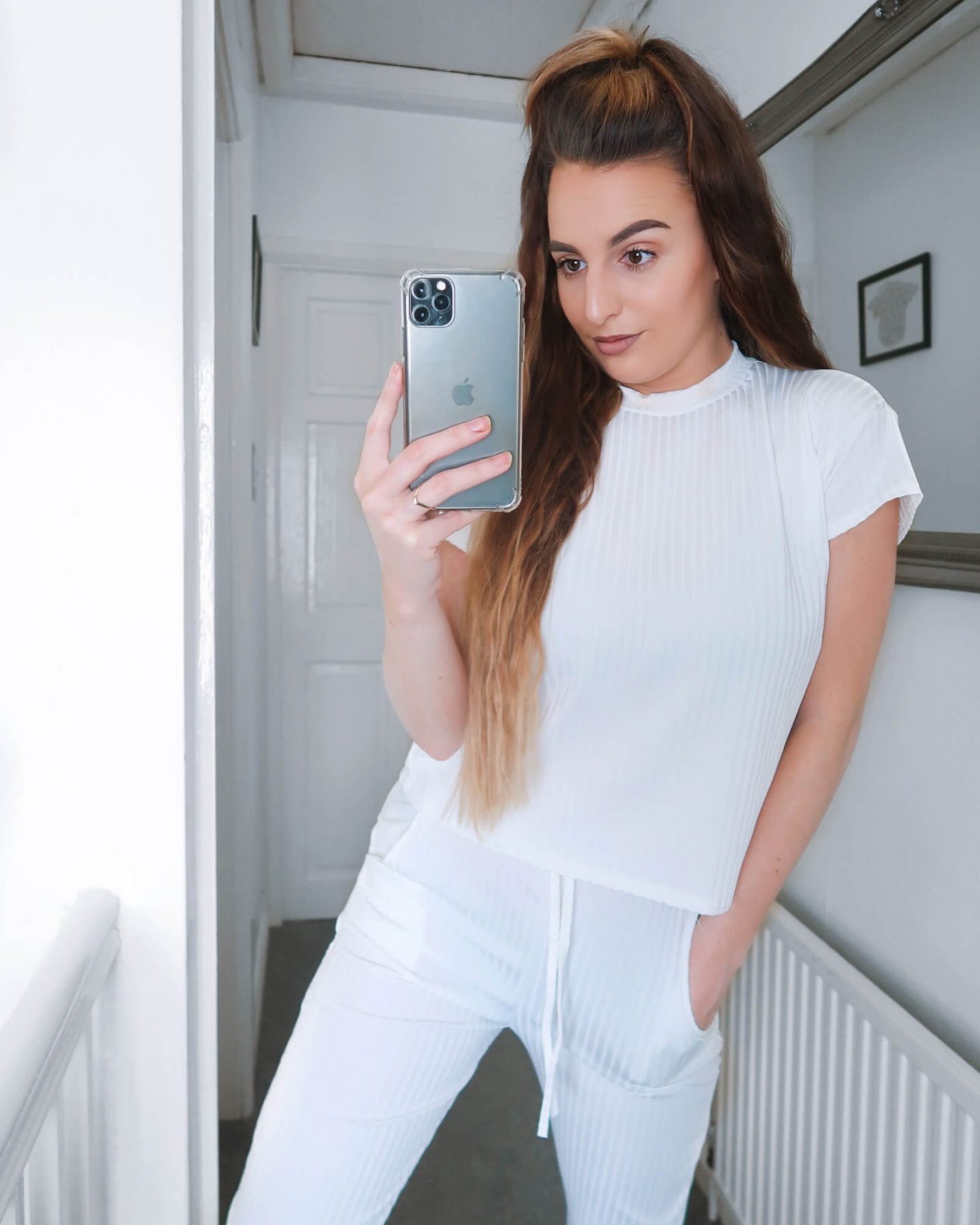 I picked up a very similar one in black back in late last year and I got so-much wear out of it (and that was just on weekends) when I saw this similar one in white I knew I needed it!
I find this ribbed material really comfy to wear but also cool, it's not a thick material so it's perfect for those in-between weather days, which if like me you live in the UK, you'll know we have a lot of.
I think the black set that I wore so much last year was a long sleeved version, but this cream / white ribbed set is a nice short sleeved version, perfect for summer.
The next thing I picked up was these slogan print joggers! I have been seeing these printed joggers everywhere recently and I'm obsessed. Femme luxe actually have a few different versions of these joggers, they do a few different colour-ways and have a few different slogan variations.
I went for the 'I'm so real' joggers in the nude colour as these ones just stood out to me, but I'd deffo have them all if I could haha!
They are a really lightweight jogger, it's in that nice thing cotton like material so they can keep you nice and cool for the summer which I love.
The last new piece of loungewear I picked up for the summer was this grey oversized tee and shorts co-ord. I have been loving basic outfits recently, oversized tee's and shorts or cycle shorts.
Weirdly I didn't have an oversized tee in grey though so I was on the hunt for one of these anyway and when I saw the set with the little jogger style shorts I couldn't resit.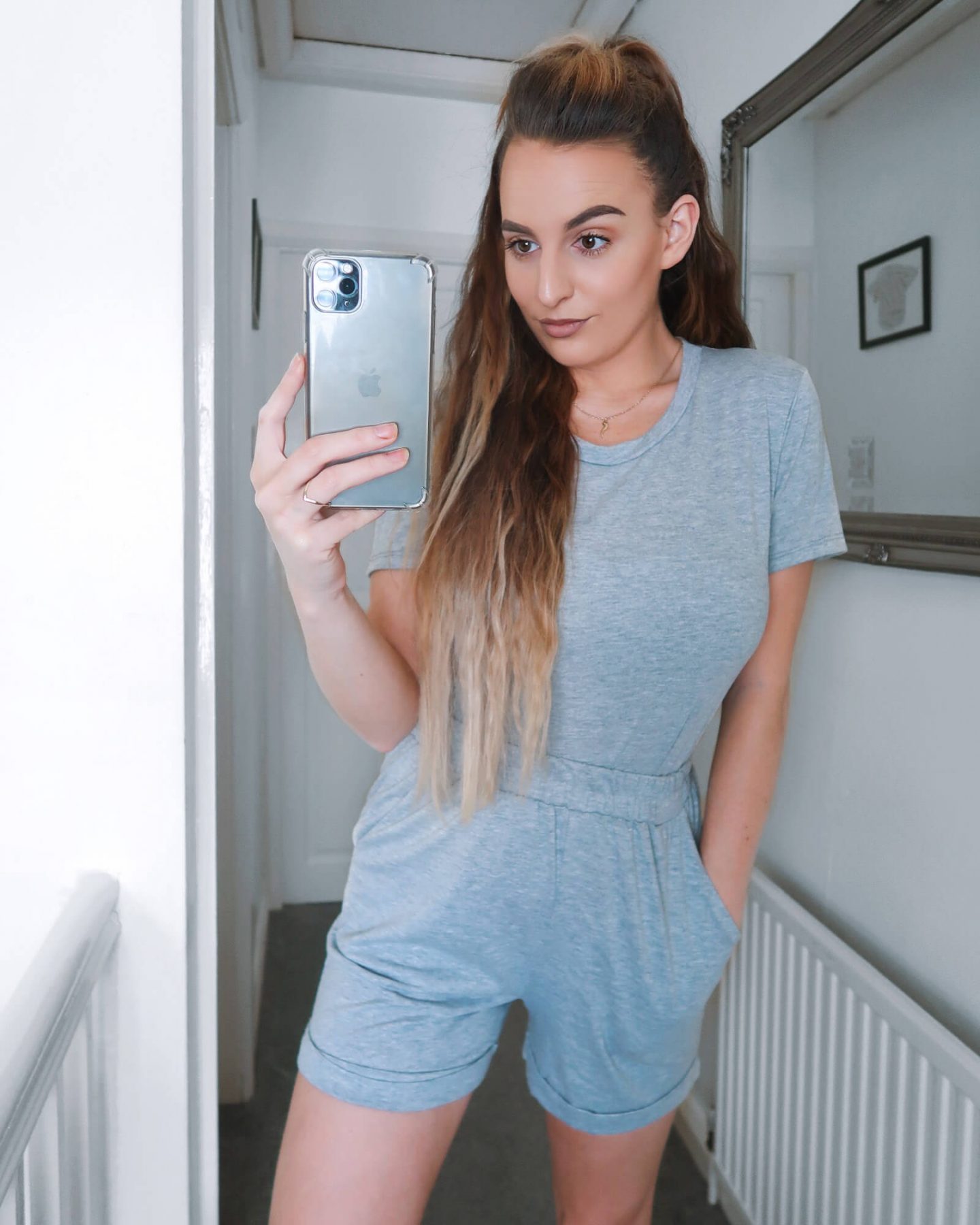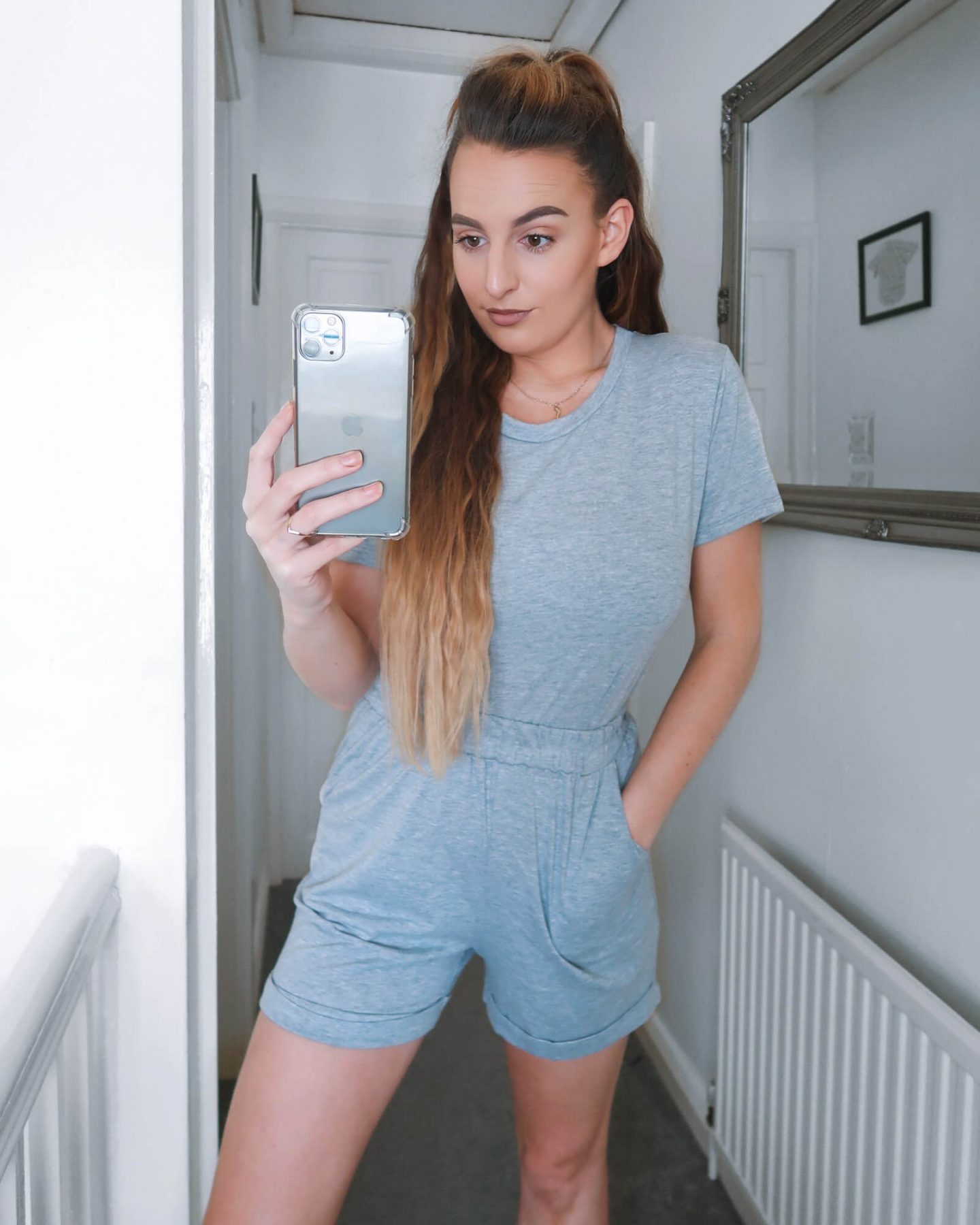 I feel like this is a great little set for the hotter days when your at your desk with the fan on, you want something basic but cute on and nothing says cute more than matchy matchy co-ords right?
Now admittedly I wouldn't really call this top an oversized tee ha, it fits more like a standard t-shirt and is cropped so would only work with high waisted bottoms, but seen as though everything I wear is pretty much high waisted that isn't a problem for me!