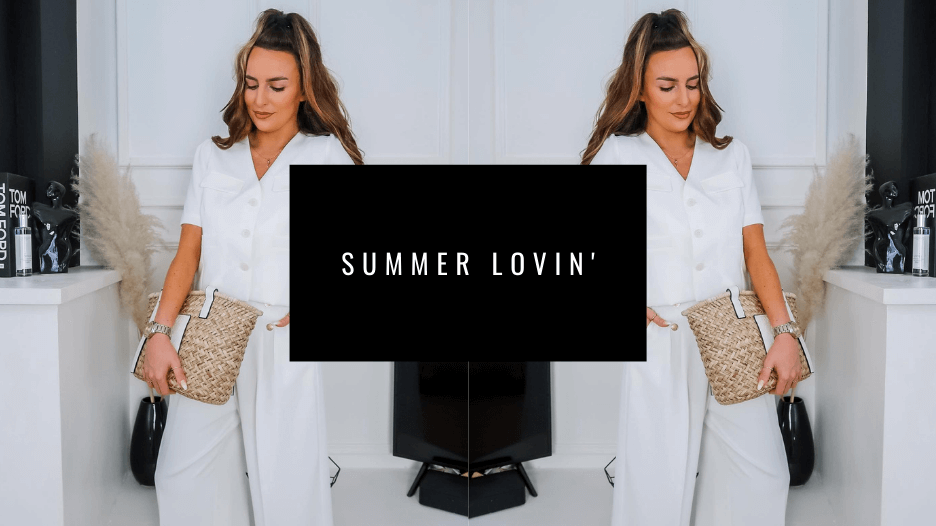 Is there anything more that screams summer than an all white outfit? It's one of my favourite colours to wear, year after year. I just have to be super careful not to spill anything down myself, who else can relate haha?!
I've always been a blazer kind of girl but this year I've been loving the cropped blazer trend. This one is even better because it's not only cropped but it also has short sleeves so even on the hottest days you won't need to take it off!
I love the white buttons and slight puff detail to the shoulders too, I think it make it look really expensive and luxurious. It's actually a really affordable little jacket too! I'll link it at the bottom of the post in case you want to shop it!
It almost reminds me of the jackets my mum used to wear back in the day, it gives me sort of pretty woman vibes, and I'm definitely here for it!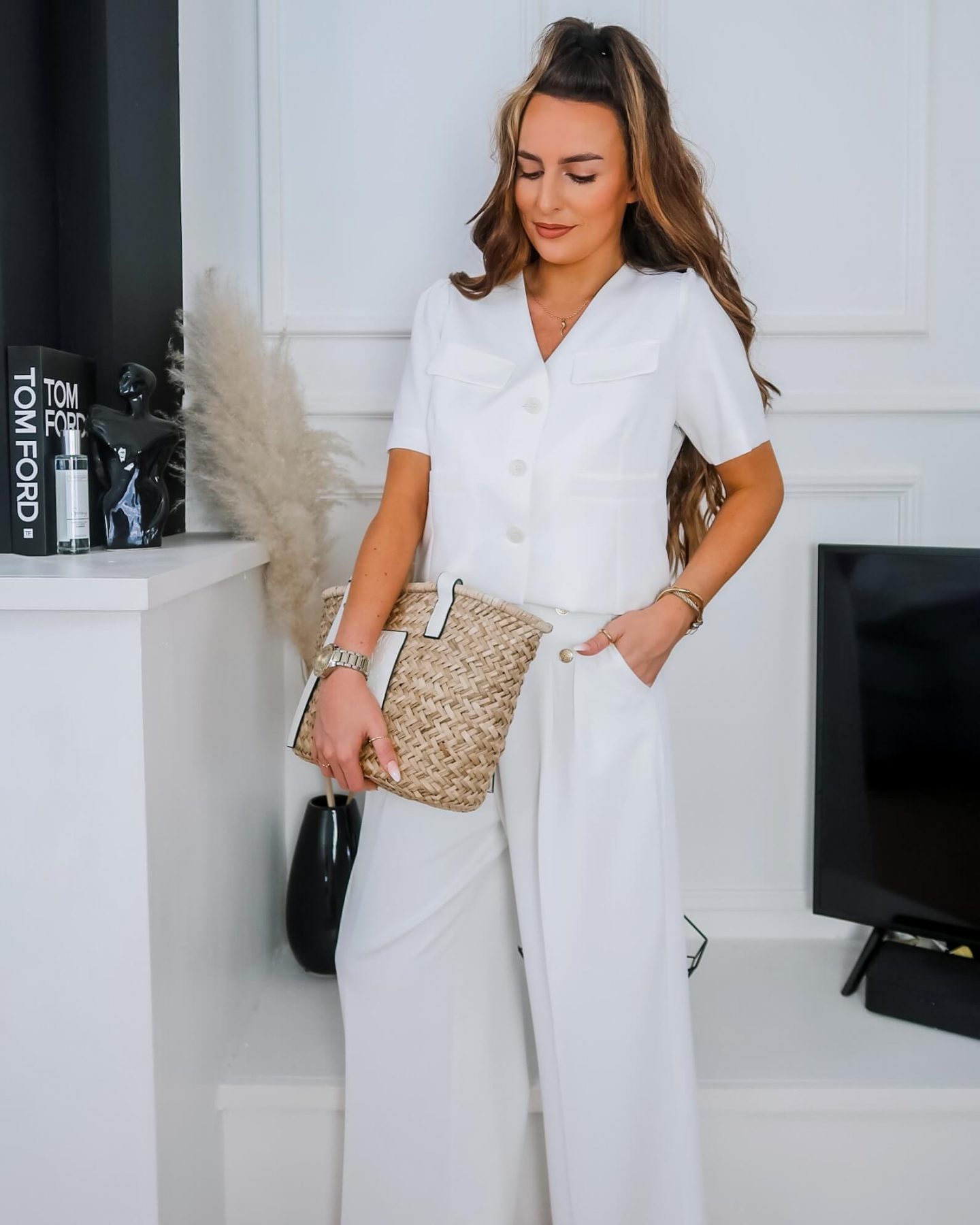 Paired with a pair of white trousers, is there a better combo? I have been on the hunt for a white pair of trousers that aren't see through for literally the longest time!
These are perfect, I love the pleats down the front and the gold button details really add to them. The only thing I would say is they are slightly cropped on me with heels, and I'm 5'5, so in reality I would probably pair these more with sandals but that's ideal for holidays because I'm definitely not someone who packs heels!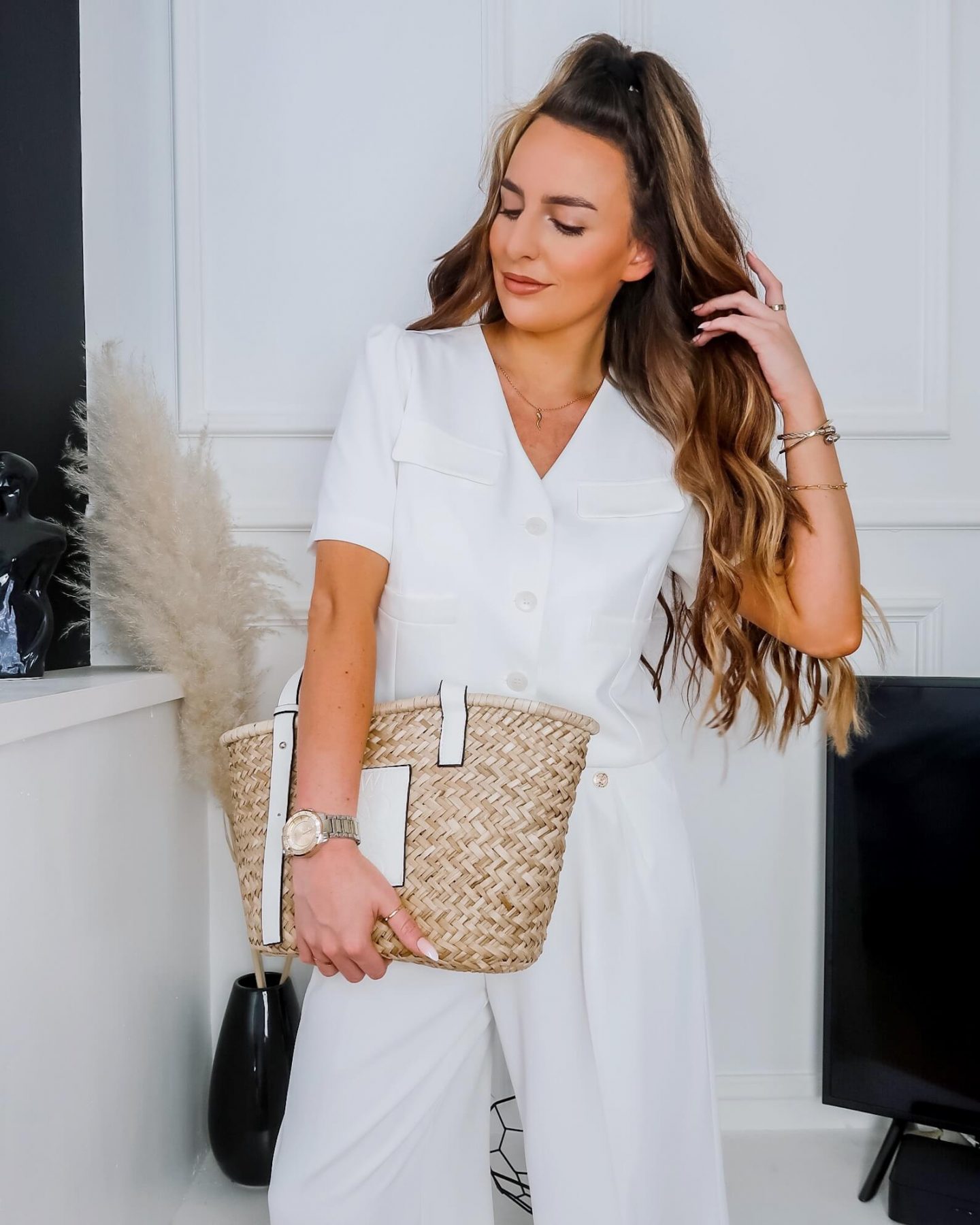 So all white or pastels? I'm very much a fan of colours too in the summer, brights, neon's and of course pastels!
I love the colour combination in this dress and the fact that it's chiffon. Chiffon is ideal for summer dresses, it's light, airy, and flows perfectly. This would be a dress I'd love to wear for a posh dinner on holiday or drinks on a rooftop terrace.
I'm never much of a maxi dress wearer in the UK because well, we just don't have the weather, but on holiday they are such classics for me!
I do need to do a little bit of adjusting to this dress because it has a gorgeous open back detail and a low-ish V to the front, but in order for me to feel fully secure, I'm just going to put a few stitches in the front.
It comes with a pink waist tie so you can synch in your waist and has a split to the leg, again the split in the leg gives me major holiday vibes! I just need a holiday now!
Let me know what you prefer for summer, all white or all the colours?!