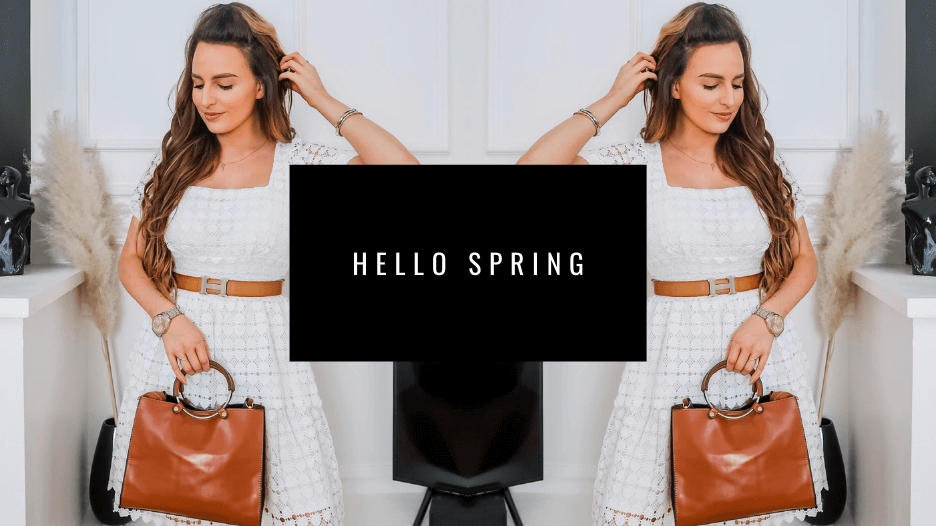 Hello Spring! I can finally say that officially now. After a cold spell, the sun is back shining, I can definitely feel it warming up and I can't wait to be sat outside in the garden soaking up some sunshine on my days off.
Have you got your spring wardrobe organised yet? I've been starting to merge out my winter wear and bring in some spring pieces for the last few weeks now but I'm definitely not there yet.
Nothing screams spring to me more than lace. It's pretty, elegant and can easily be dressed up or down depending on the occasion. So let me introduce you to a few of my latest spring additions to my wardrobe.
First I want to show you this pretty pink lace top. I've very much a neutral girl at heart, I mainly live in black, white and creams but I have been trying to inject some more colour into my wardrobe over the last few years and if there is ever a time to wear colour it's spring and summer right?
Pink however is not a colour I own much of, I have a few pink items in my wardrobe mainly blazers and sandals but I didn't own one pink top, so when I saw this blush pink coloured top; with it's ruffle sleeves, I knew I had to have it.
Paired with my Zara high waist flared jeans (another new spring addition to the wardrobe) my woven cassette bag and my baby pink studded rock stud sandals, I think this makes the perfect Spring look.
Chicwish also do this lace top in a really nice baby blue colour and of course a classic white which I was also tempted by. I'll leave them all linked at the bottom of the post so you can see all the colour-ways.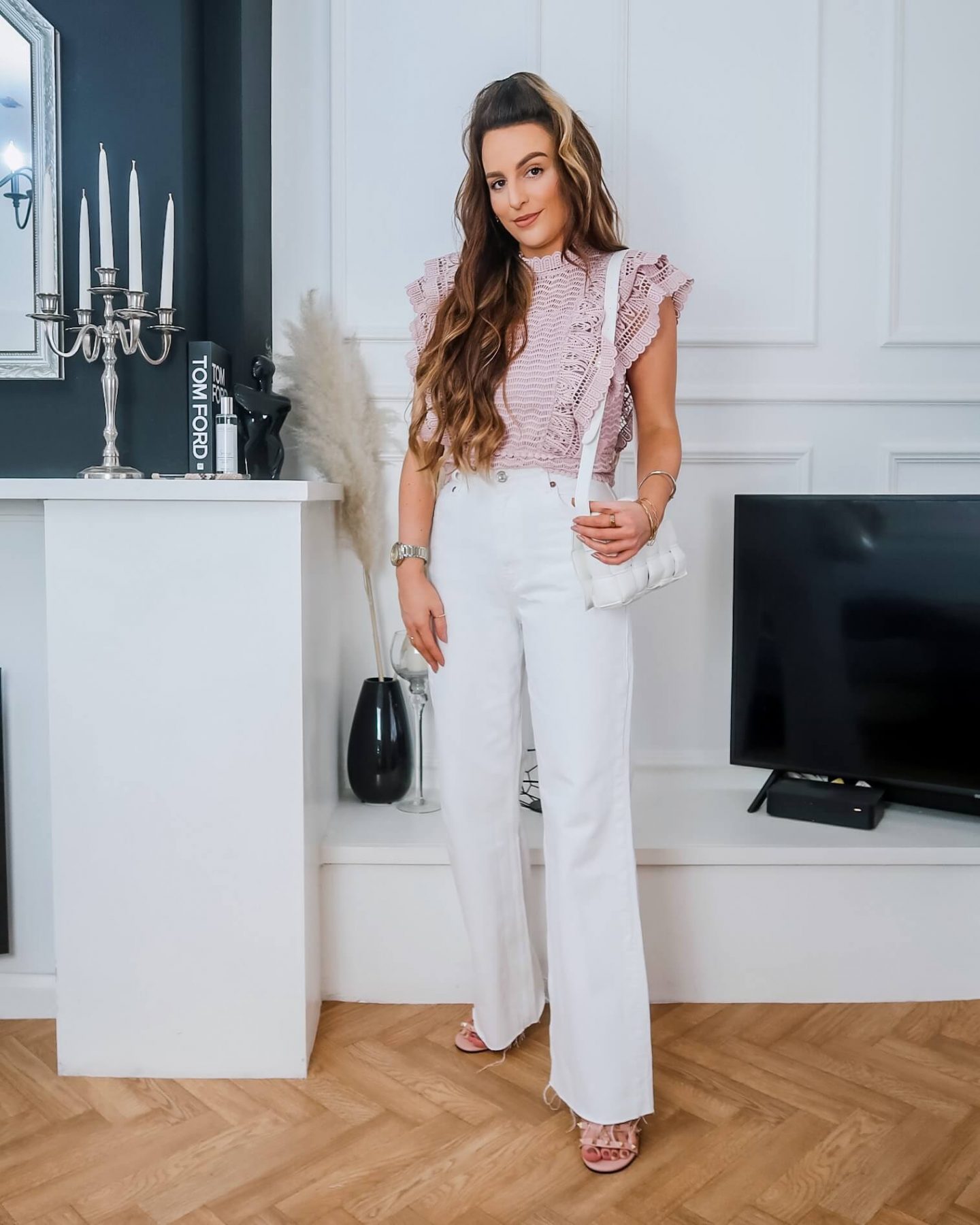 The next item I have to show you and probably my favourite is this white lace dress. I've never been much of a dress person either tbh, I mainly own evening dresses which I'd wear on night's out (very much a thing of the past for me now – even when we're not in the middle of a pandemic)
But this is another thing I want to change, I want to wear more dresses, and get some more classic day dresses in my wardrobe, especially for when it's time to holiday again!
This one, to me is the perfect lace dress. It has puff sleeves, a gorgeous square neckline. It's floaty and cooling for the warmer weather (I get really bloated in the heat, and on holiday I indulge in way to much food haha, so this is a necessity for me) I also love the fact the sleeves can be pulled down to get your shoulders tanned! (thinking of holidays right now, can you tell!?)
The thing is with a classic white lace dress like this, you can adapt it to your wardrobe so easily and accessorise with different colours. That's why something like this is now a staple for me.
I've styled it up here with tan accessories; a tan belt, sandals and bag. Neutral accessories; a straw bag and beige sandals and of course classic black with a black bag and simple minimalistic sandals.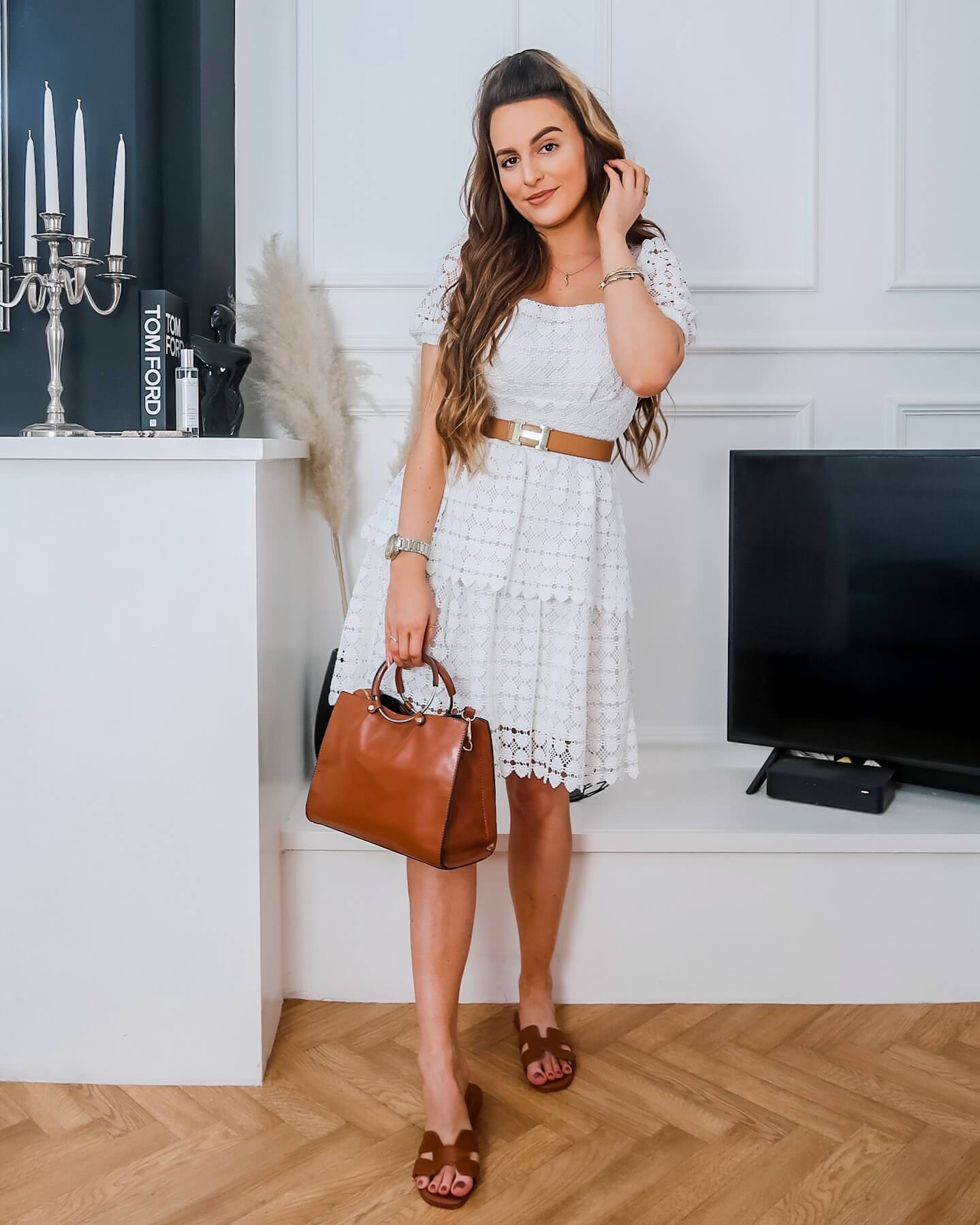 This dress also comes in a really nice soft baby blue too, if colour is more your thing. But I plan to also style this up over the next few months with coloured accessories; starting subtle you see.
Literally any colour you have in your wardrobe would look fab with this, you could even pair it with biker boots and a leather jacket to completely change the feel of this dress and make it more edgy.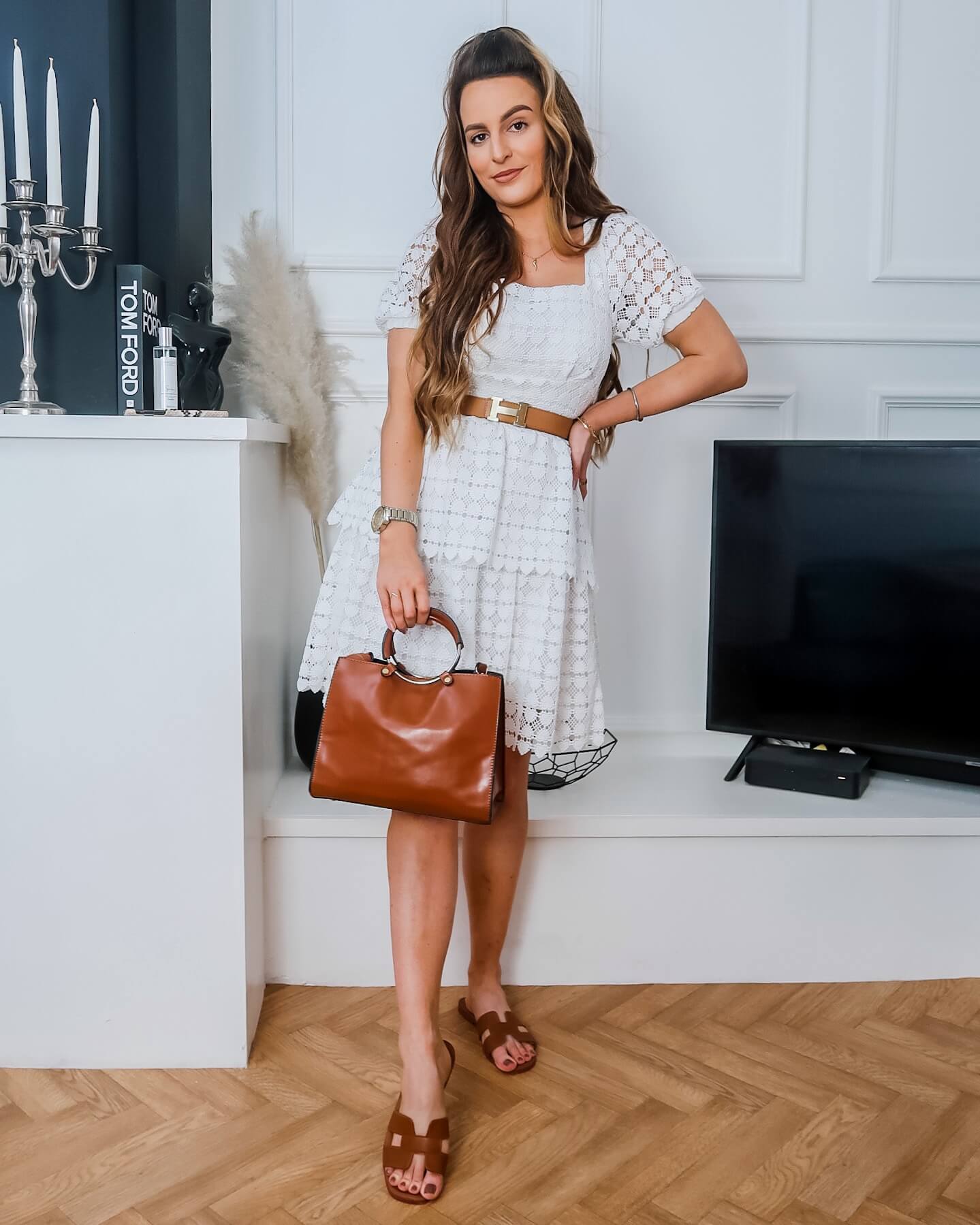 Do you think you'll be rocking lace this spring?