I can't quite believe we're actually in October already! To say I haven't actually done anything this year, it's certainly flown by quickly. Not that I'm mad about that, I think you, me and everyone else in the world is already looking forward to 2021 right! But for now at least, it's time to welcome October and say hello to my favourite time of the year.
I've always been a lover of halloween and well… October in general, there's something about this time of the year I find magical.
Halloween is my favourite holiday of the year by far, I love the food, the fashion, the dressing up, the Halloween parties (although it's safe to say that parties won't be on the agenda for me this year!)
I love the fact it's sweater weather again, I love to see the colours of the changing leaves, the taste and smell of pumpkin spice everything, I love to have my fall scented candles burning in every room and that feeling of being wrapped up in a cosy blanket.
Most of all I think I love the possibility of what Halloween can really mean. All Hallows Eve' It's the one night of they year where the spirits of the dead can return to Earth – call me Alison. If your a believer like me then October holds the possibility of magic, and supernatural events. Well the idea of that simply excites me.
But this year is very different, for me there won't be any dressing up, any parties, any visits to the pumpkin patch or any other autumnal activity you need to leave your house for.
I will be snuggling down in a cosy plaid blanket with a hot cup of coca or maybe hot apple juice and a cinnamon stick if I'm feeling fancy, whilst making my way through my 2020 list of Halloween movies.
From family favourites such as Hocus Pocus (my all time fave) to classic horror's, comedies and the latest thrillers; this is how I will be making myself feel good at home this October.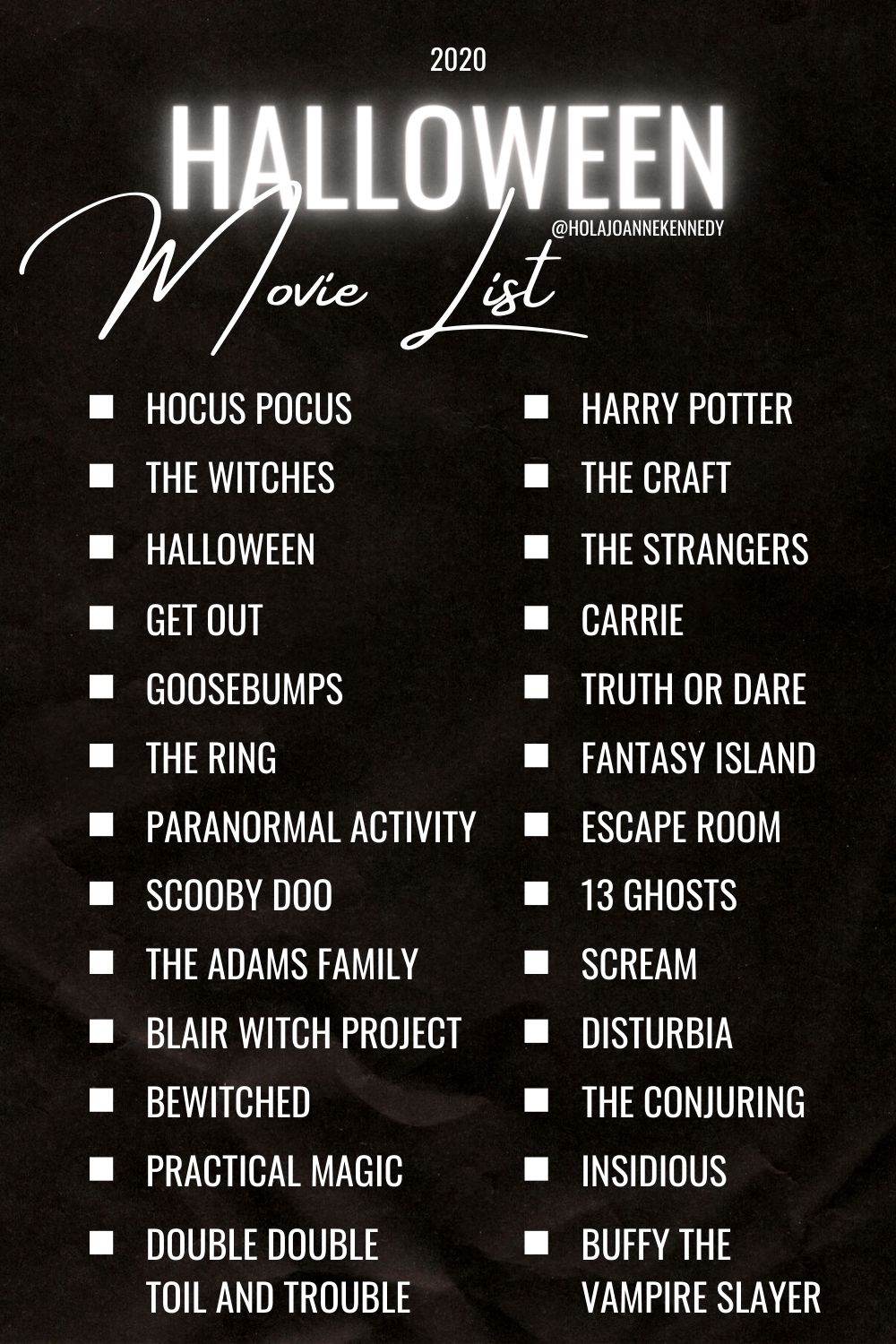 Let me know some of your favourites!