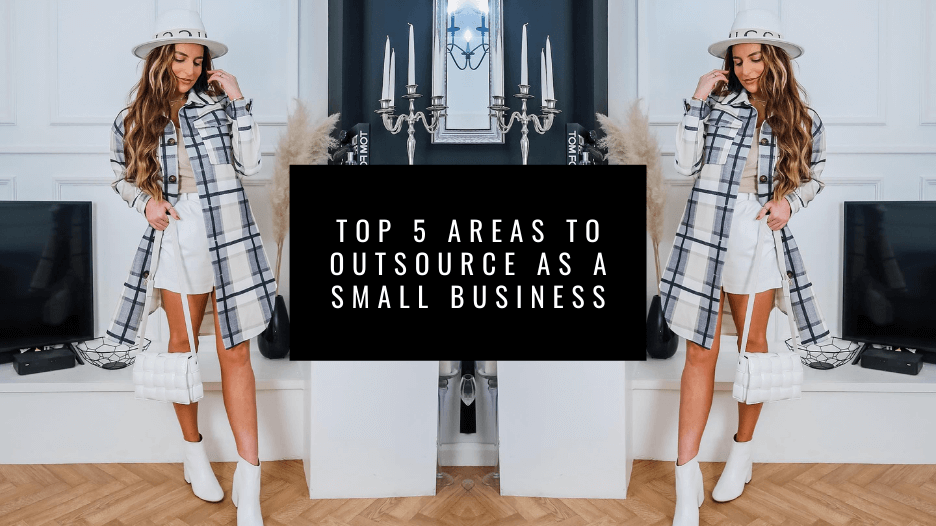 The reality as a small business is that you cannot do everything for yourself. The sooner you realise this, the better. That doesn't mean you lack in certain departments, simply that there are so many things you are responsible for, it can be a huge workload if you try to do it all yourself.
As a new small business owner, you need to be clear about what you are needed to do each day and what explicitly needs your attention. Plus, there are only so many hours in the day. Luckily, there are services and tools to help you manage your business and have things running smoothly from day one.
What Is Outsourcing?
Outsourcing is the practice of hiring a third party to perform a service on your behalf. Usually, these companies will be run by experts in their area of expertise, meaning you do not have to learn skills you don't know or go through the hiring process to find people who can take on this role for you.
What Are The Top 5 Areas To Outsource As A Small Business?
IT
At first, you might be fine running your company from a laptop. But in time, your IT needs will grow, and as such, you may need a system that supports what you do and helps you do it better. Ensuring your IT is up to date, has minimal downtime and is secure should be a top priority, so small business it support is vital to help you relax in the knowledge you are meeting your IT requirements and legal obligations too.
Accounting
Your books need to be kept up to date at all times. Remembering to file invoices and receipts can take up a lot of time, as can ascertaining your tax requirements and making the correct filings and payments to HMRC on time. Outsourcing your accounts is a popular service for many small business owners as the cost of this service, especially if you require payroll to be completed, is worth it.
Marketing
Marketing is a full job. While you are working hard to provide outstanding service, a marketing agency can bring you the customers to benefit from this service. Chances are if you have recently seen something go viral or admired a good advertising campaign if it was taken care of by a professional digital marketing agency.
Visual Needs
Do you need a logo for business cards or a website? Or how about new storefront signage? Every company requires visual representation. While there are many tools online that can help you create something from nothing, graphic designers can do this for you in a fraction of the time and give you a professional product without the hassle of trying to learn to do it yourself.
VA
A VA is a virtual assistant, and a virtual assistant can work for you from a remote location to help you with your business's day-to-day running. They can perform a wide range of tasks, and these can vary from person to person. Typically you can expect a VA to perform tasks such as; replying to emails, call handling, data input, social media and newsletters, and chasing payments or booking travel arrangements.